I have been taking photos for the Garciia family for a few years now, and I look forward to every session with them. They are seriously such a sweet family and the kids are sooo so sweet and are so easy to photograph, I just love them! We did maternity photos a couple months before this little guy made his appearance in the flower fields just outside of Jacksonville Florida. The gorgeous mother to be was absolutely glowing with flowers all around her during this session. She wore one of our maternity wardrobe gowns and had a beautiful crown of flowers in her hair. 
Mommy wore one of our gowns from our client maternity closet, and she was GLOWING!
For baby's newborn photos, we decided to get some classic portraits in our studio here in Jacksonville Florida. This family photographs so well, it's just amazing. We started out with some classic seated family photos with the siblings in the studio.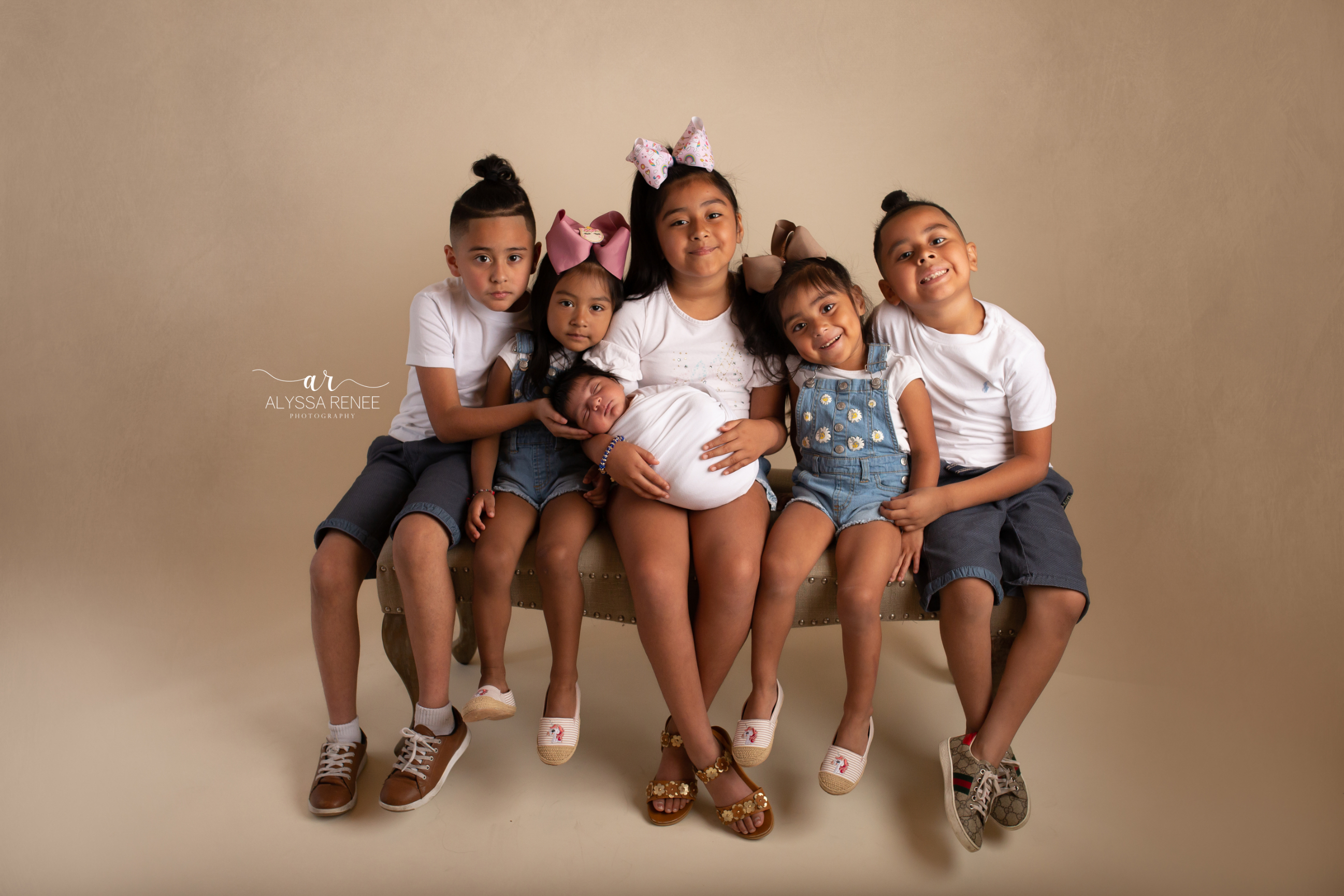 How cute are they??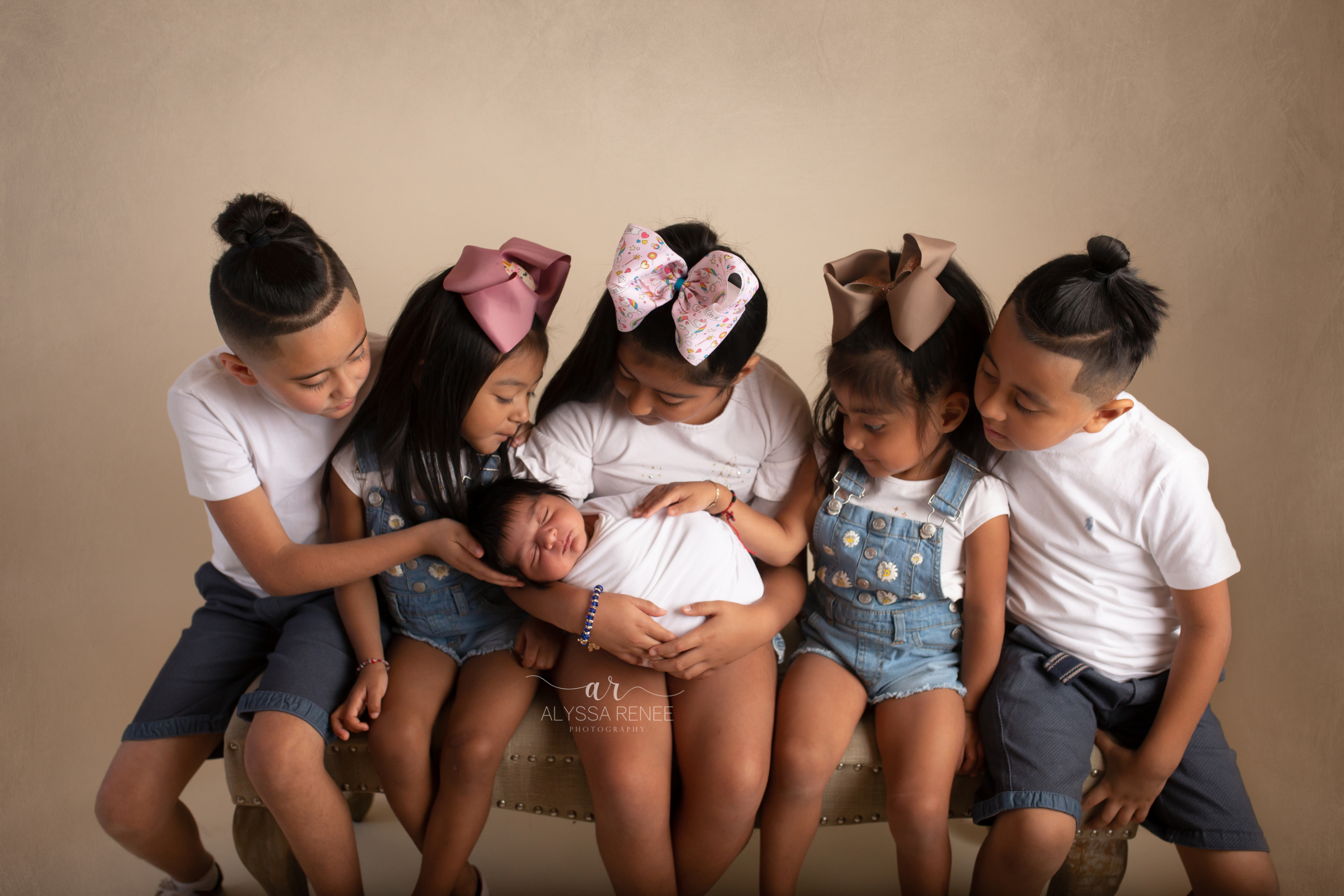 It's safe to say this little guy is VERY loved <3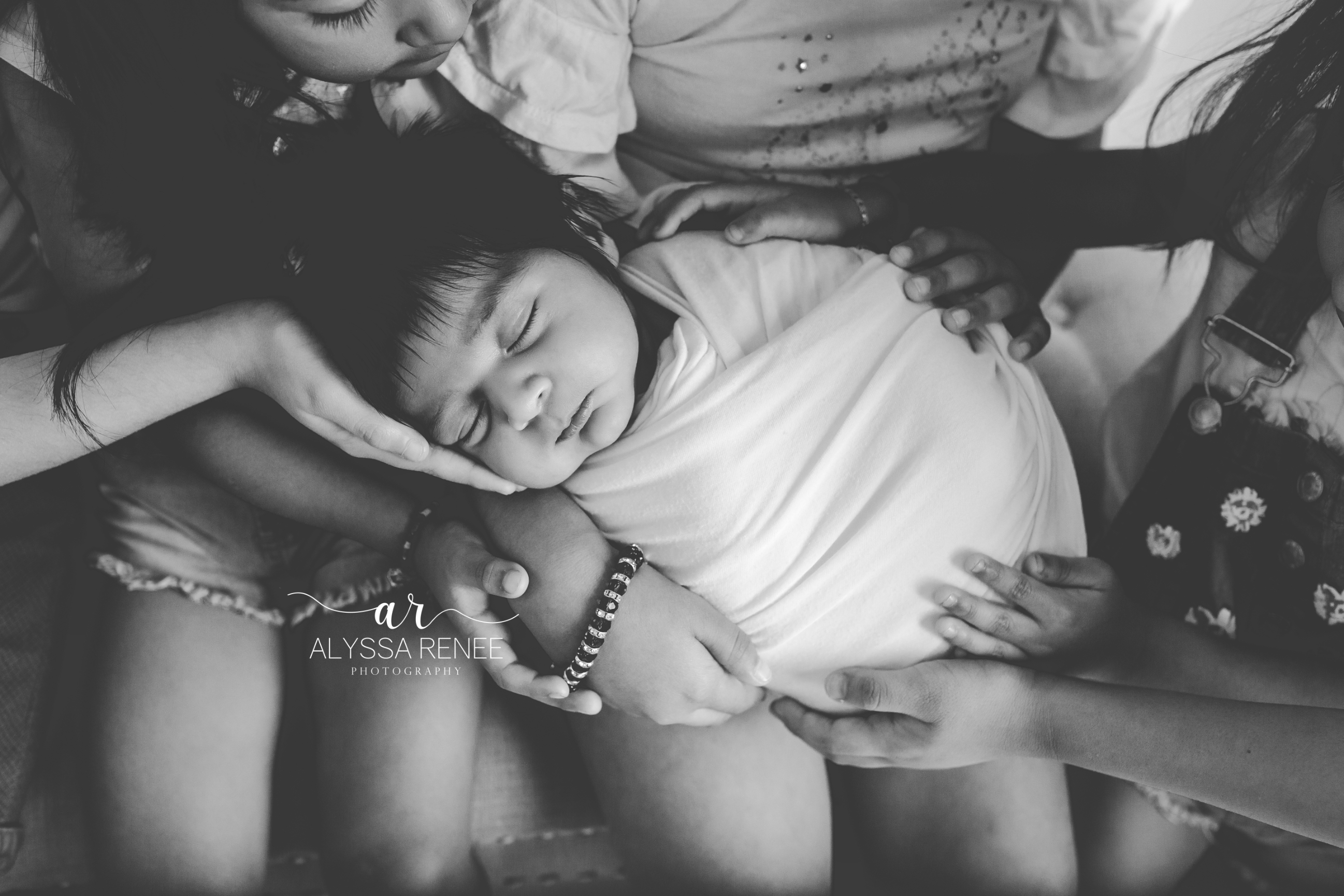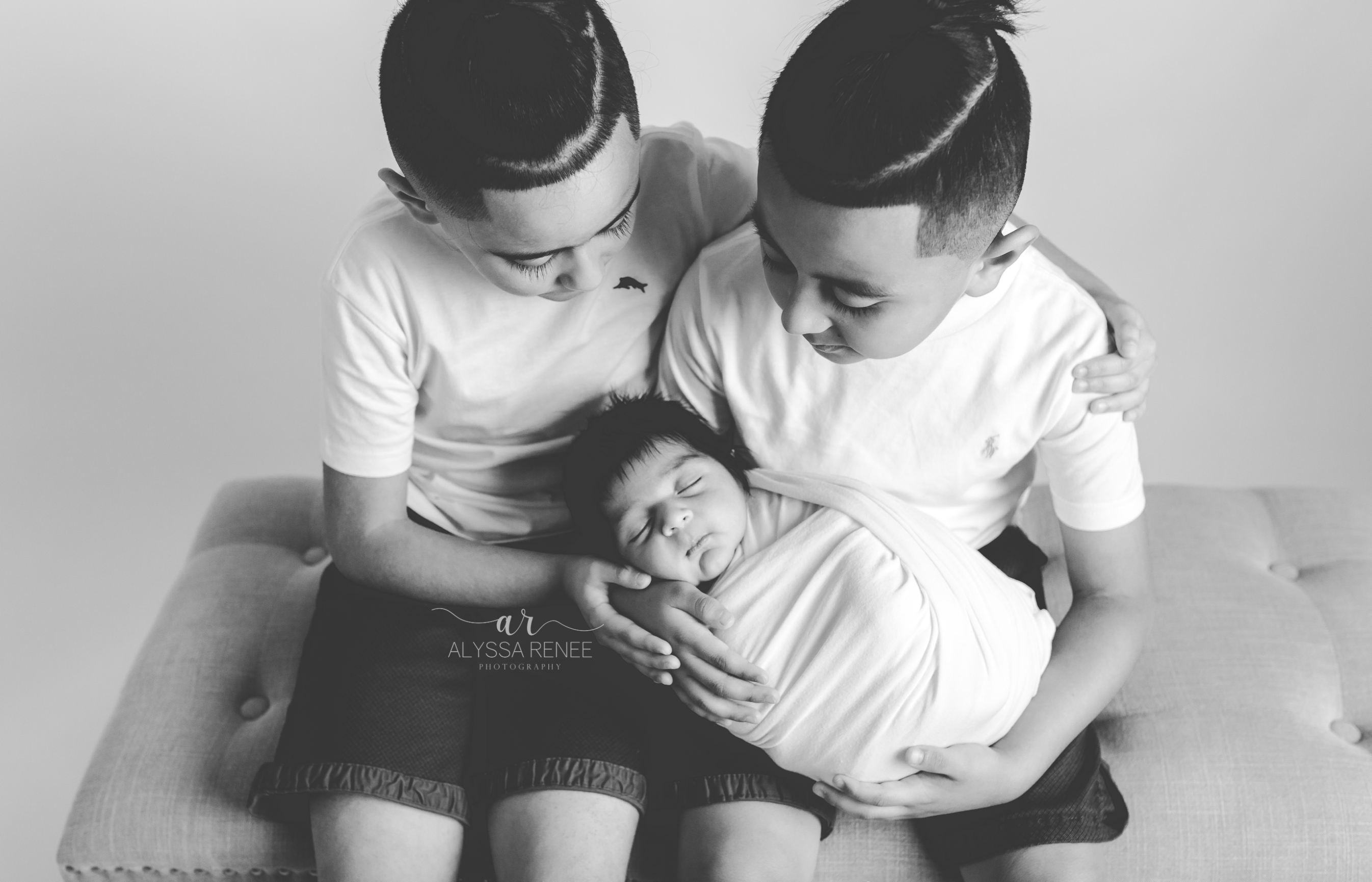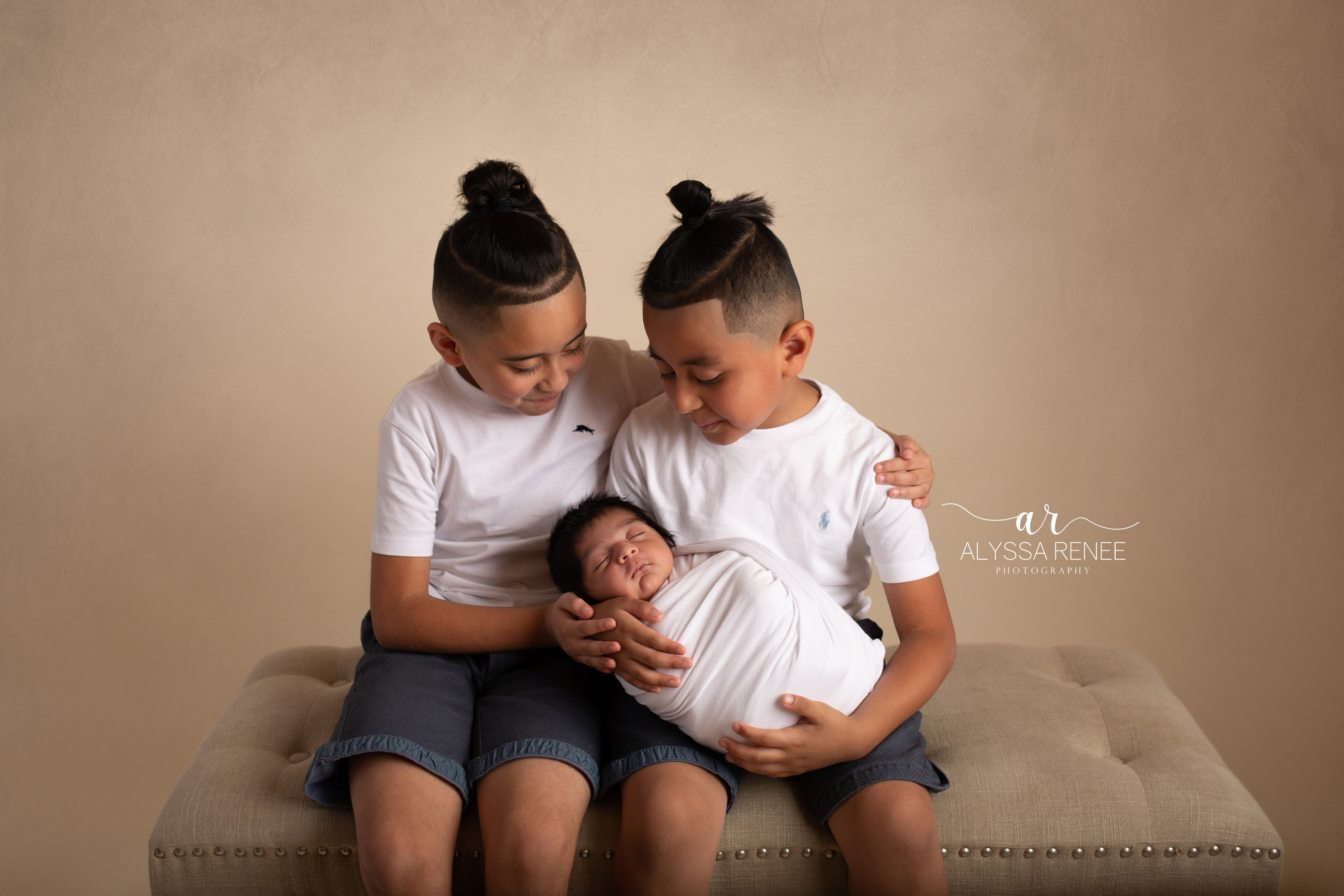 The cutest brothers. ever.
I was so excited to meet the newest addition, and OMG was he CUUUTE! and he had so much hair! After the family photos we moved on to some artistic baby portraits, posed and using some of my extensive wrap collection.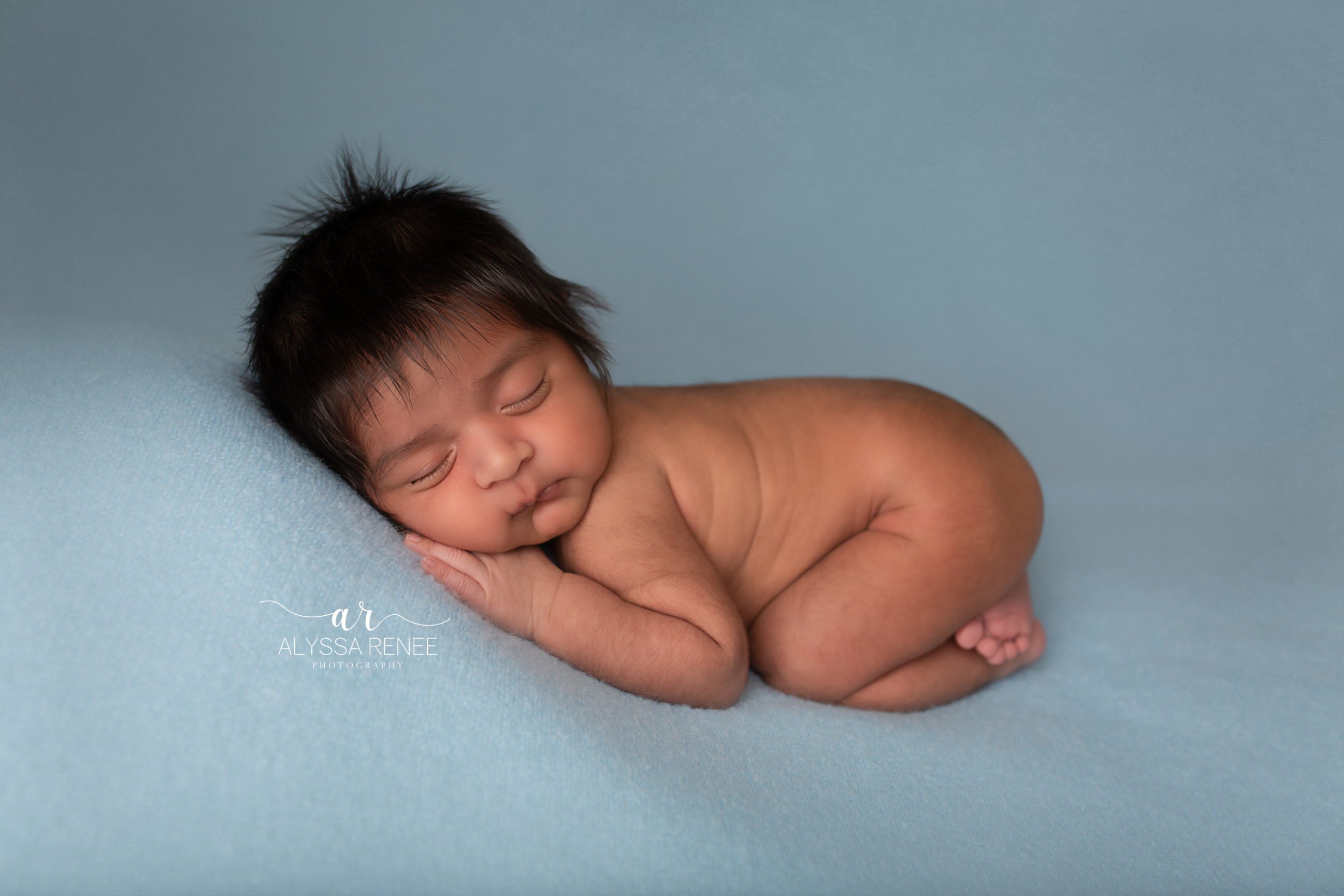 See? LOVE <3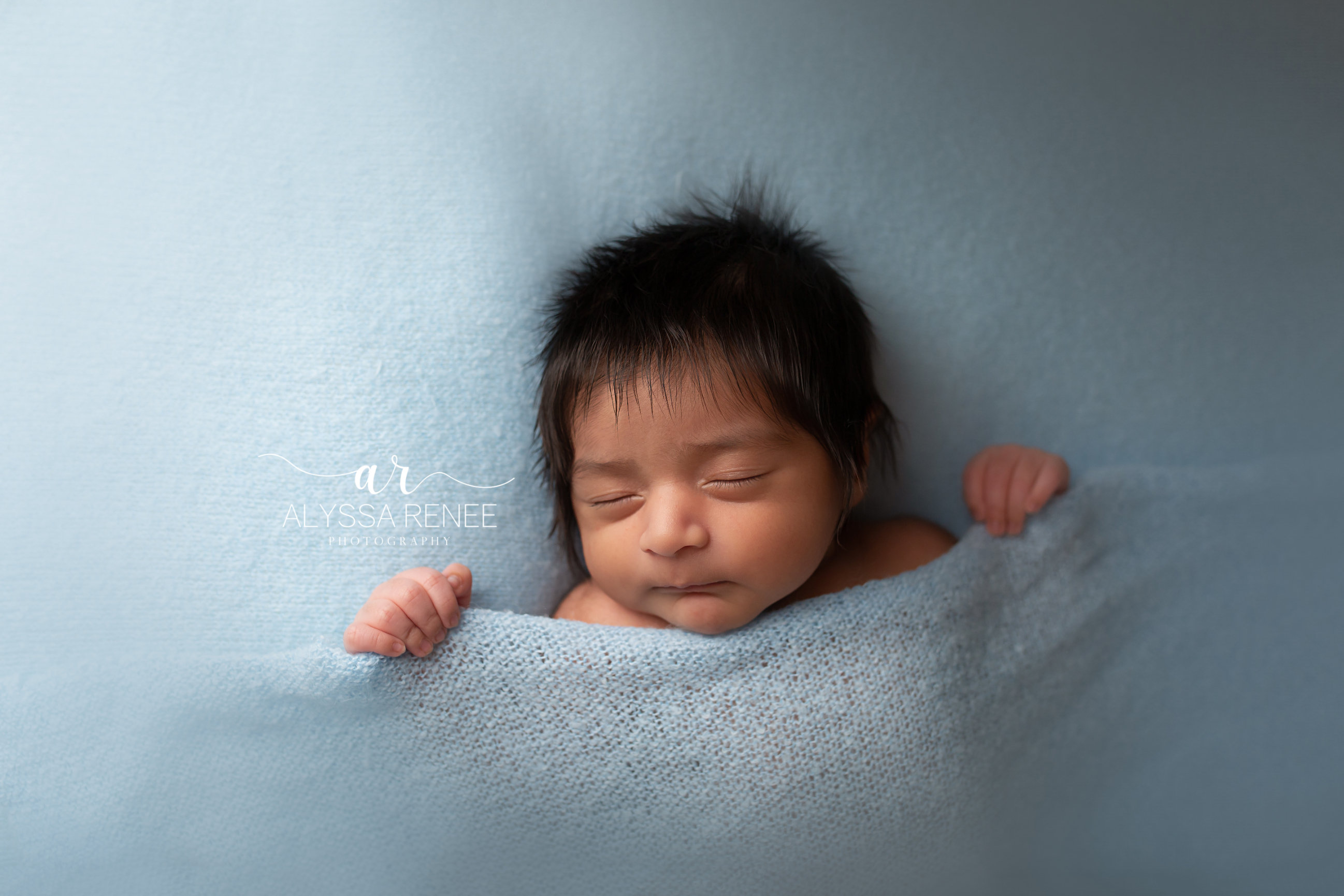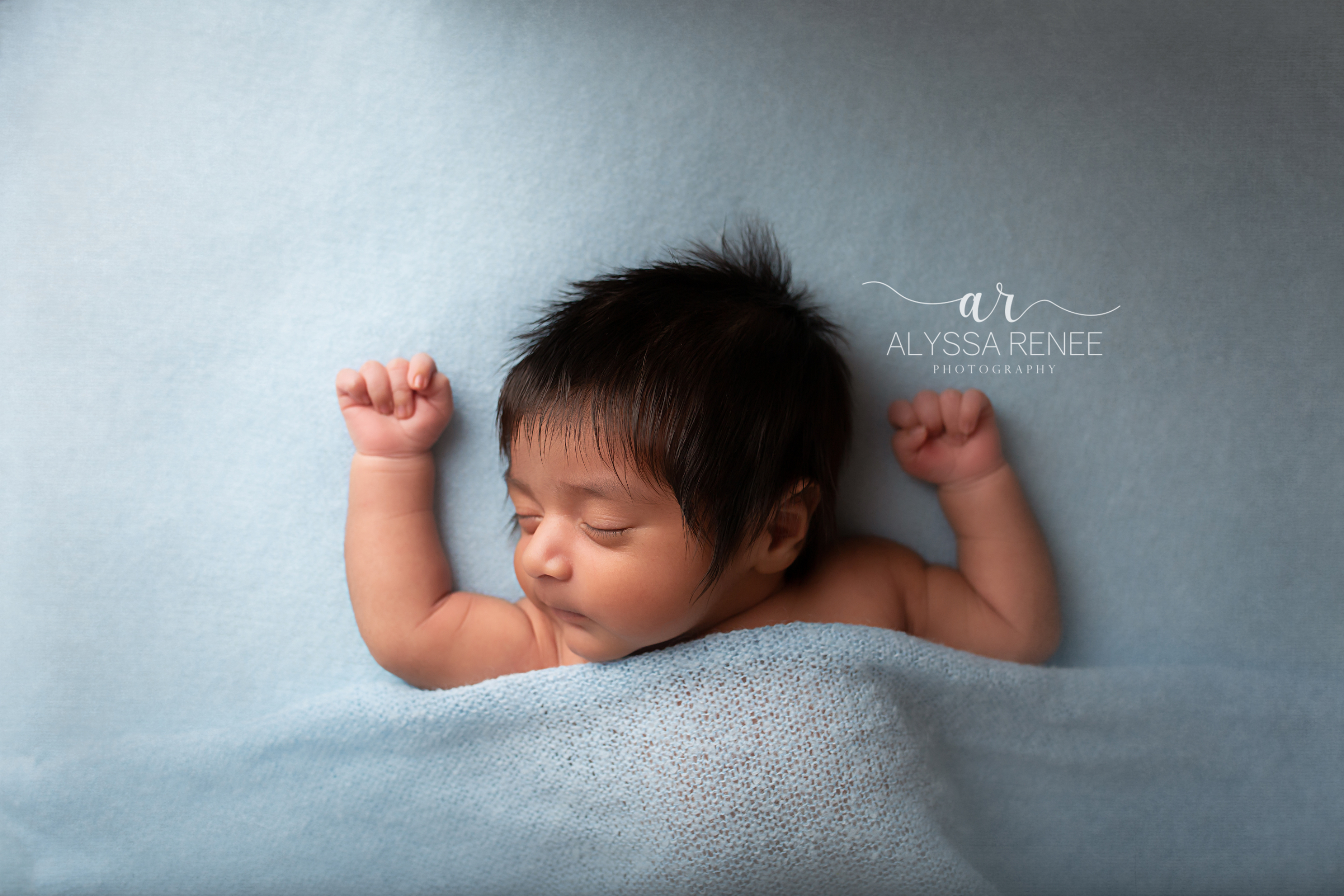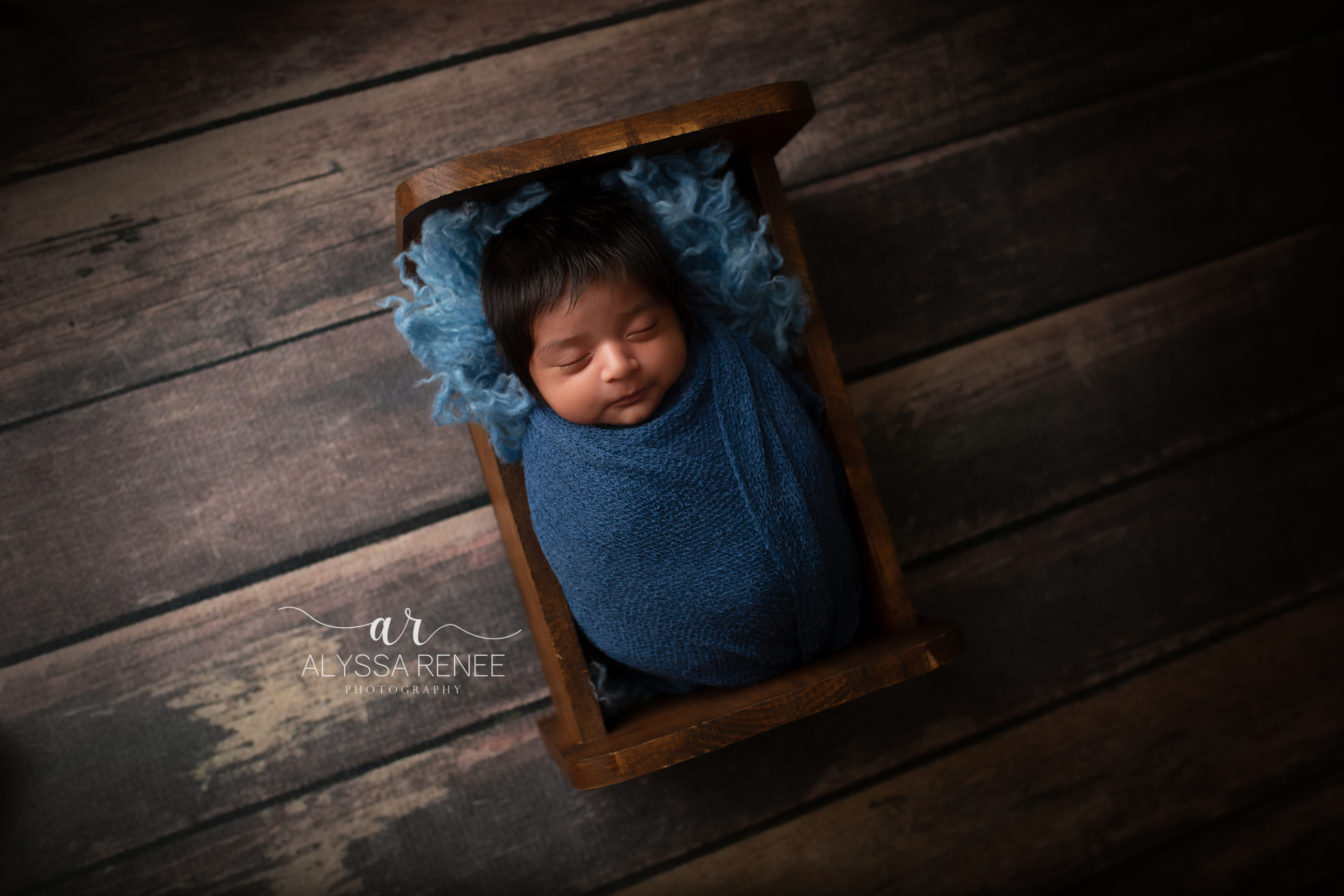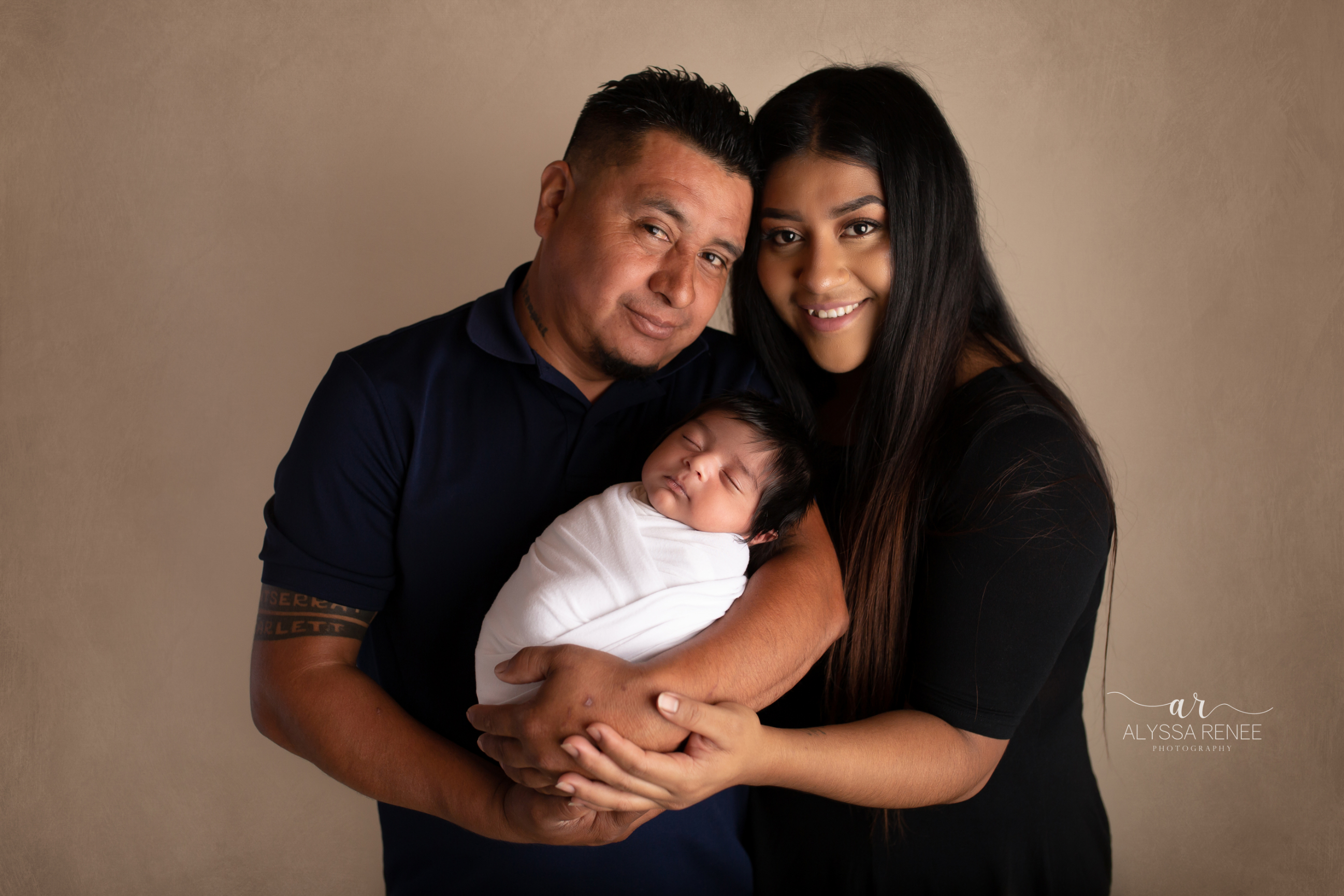 Mom, Dad and Baby are some of my favorite photos to take in our studio. These portraits turned out absolutely gorgeous!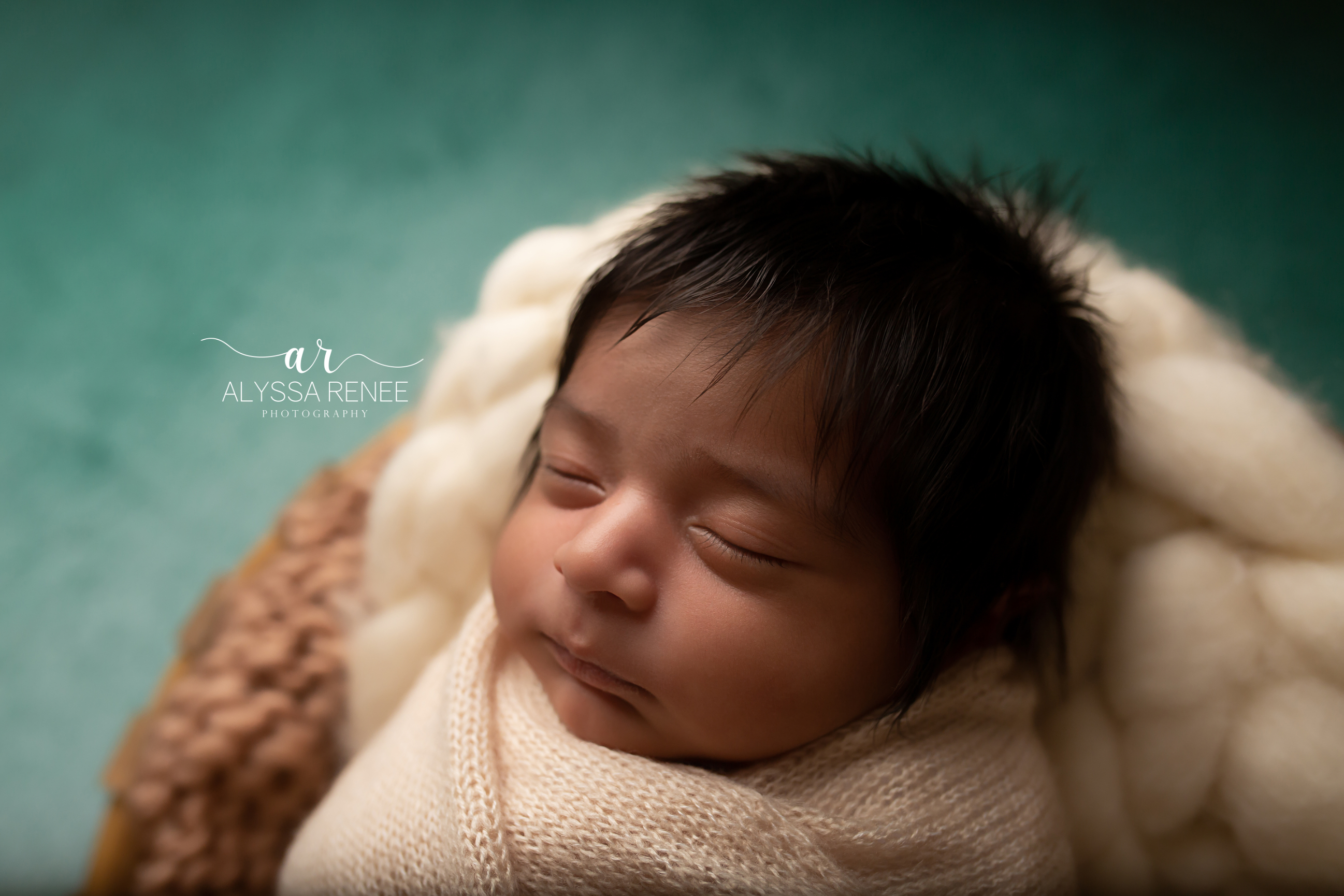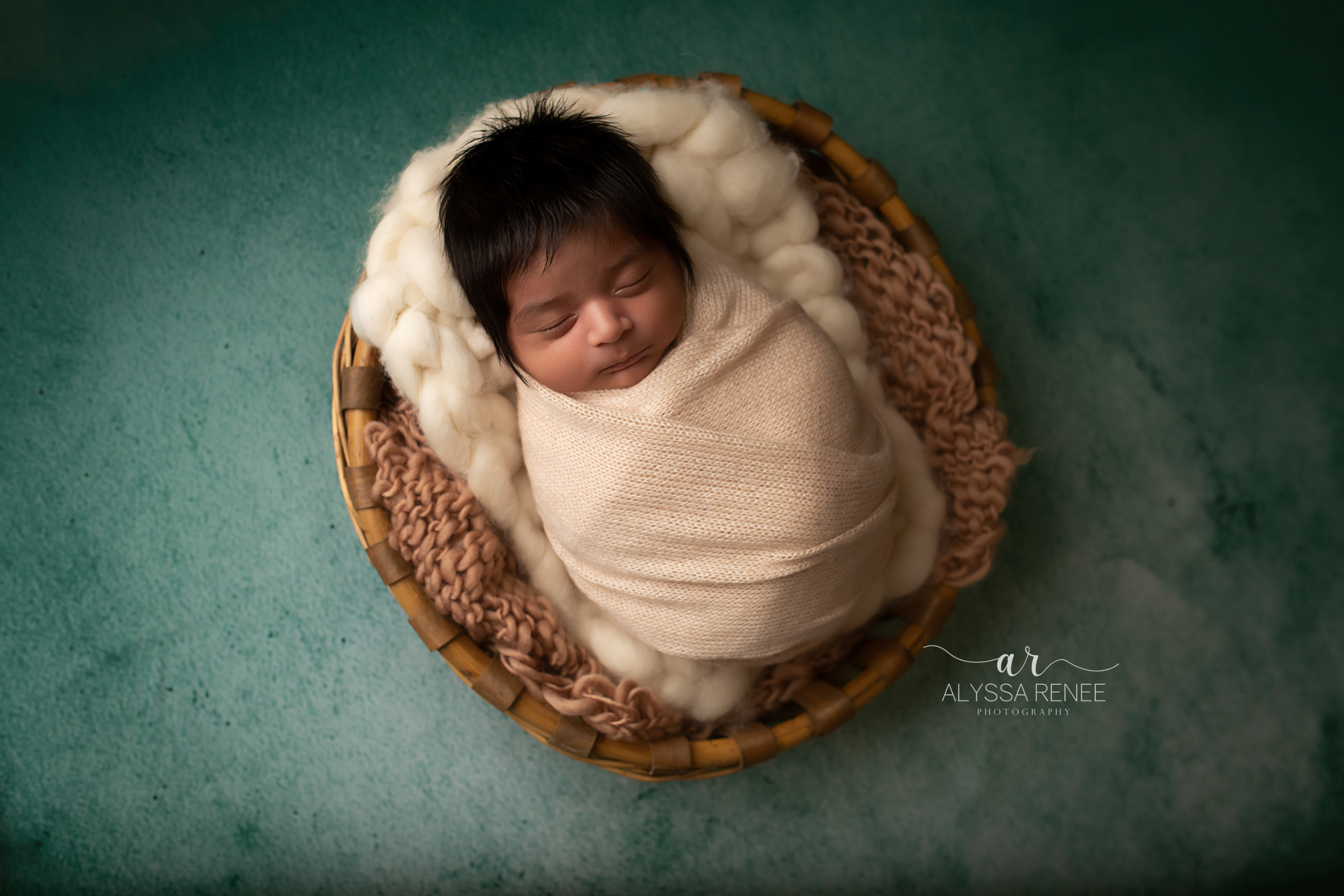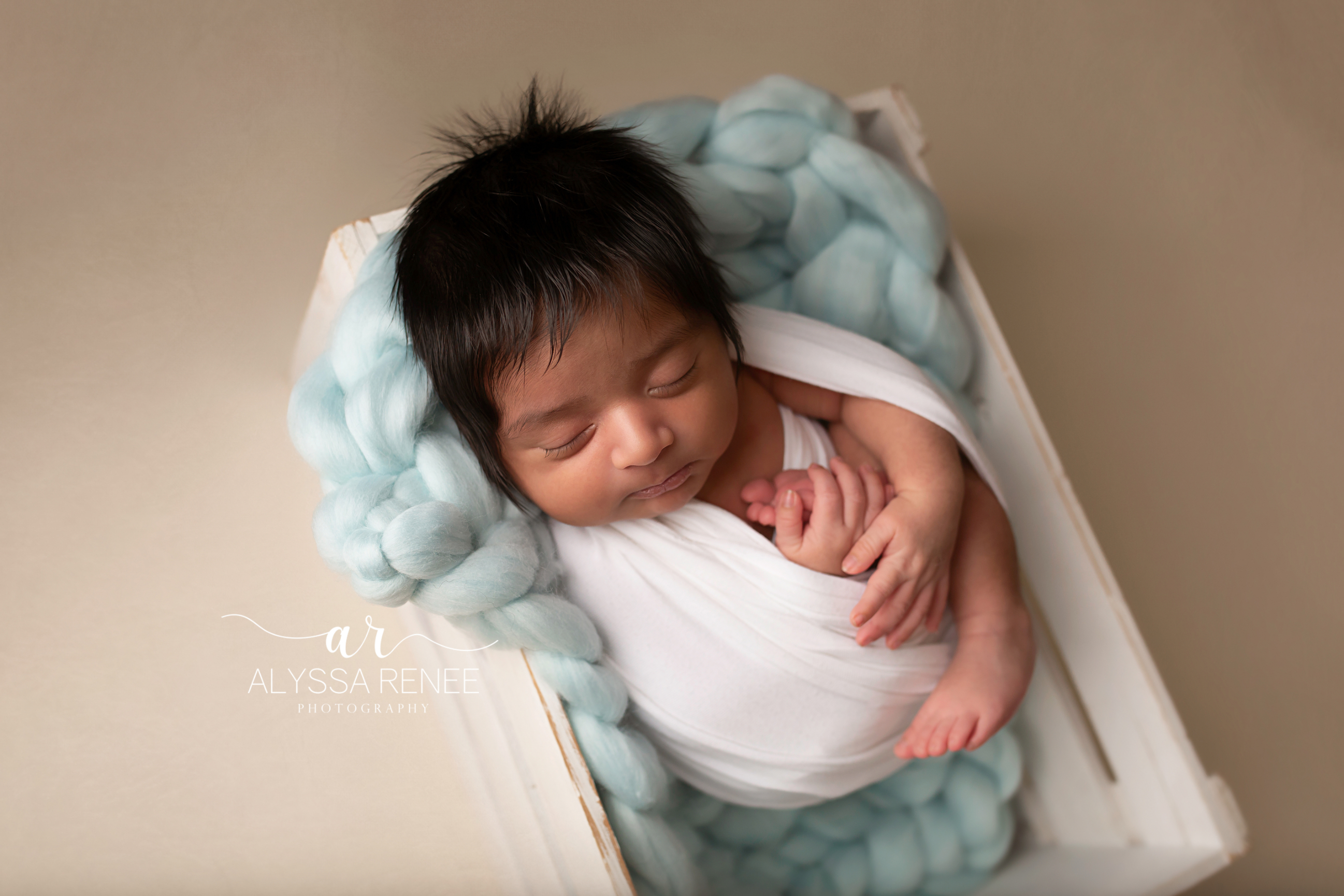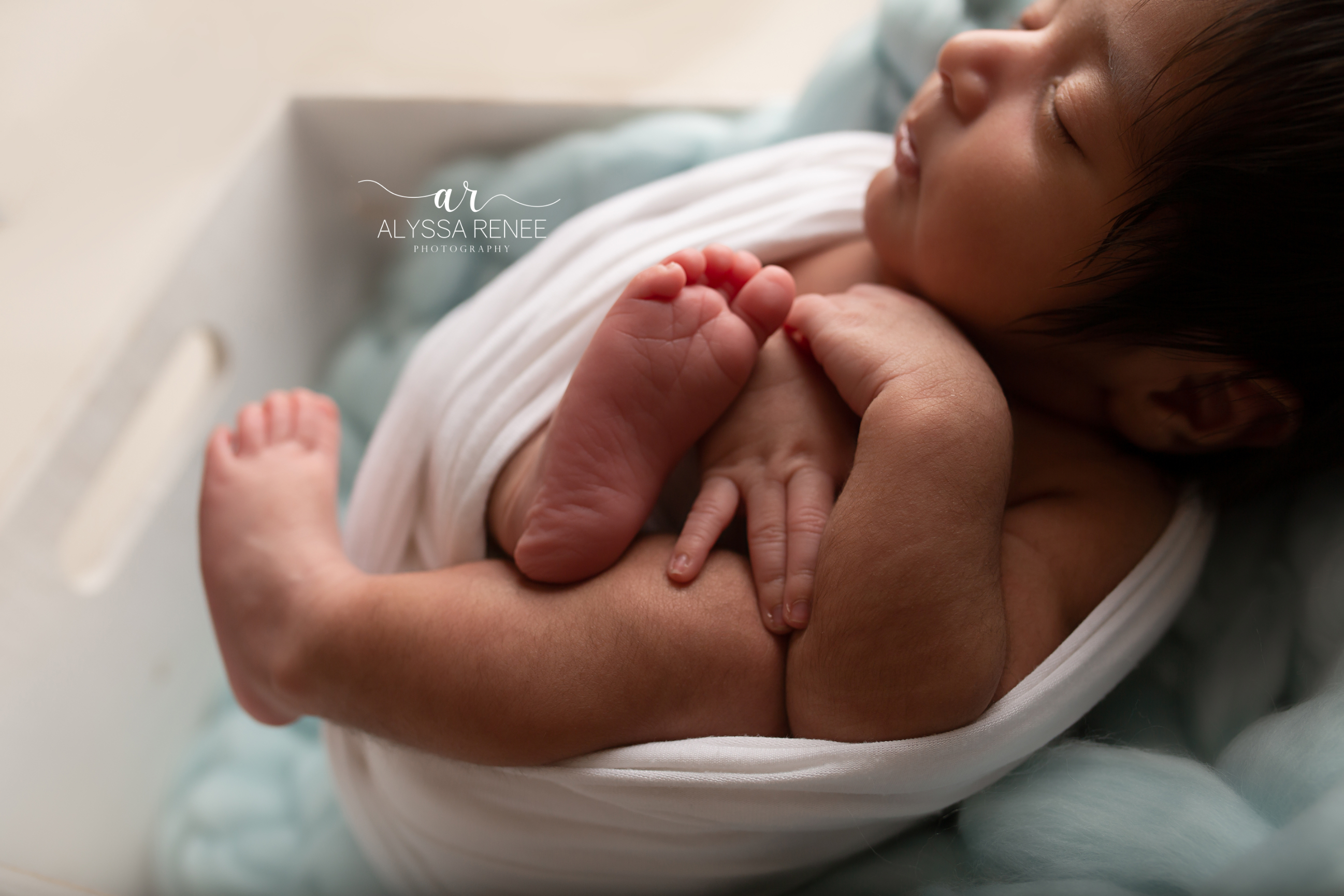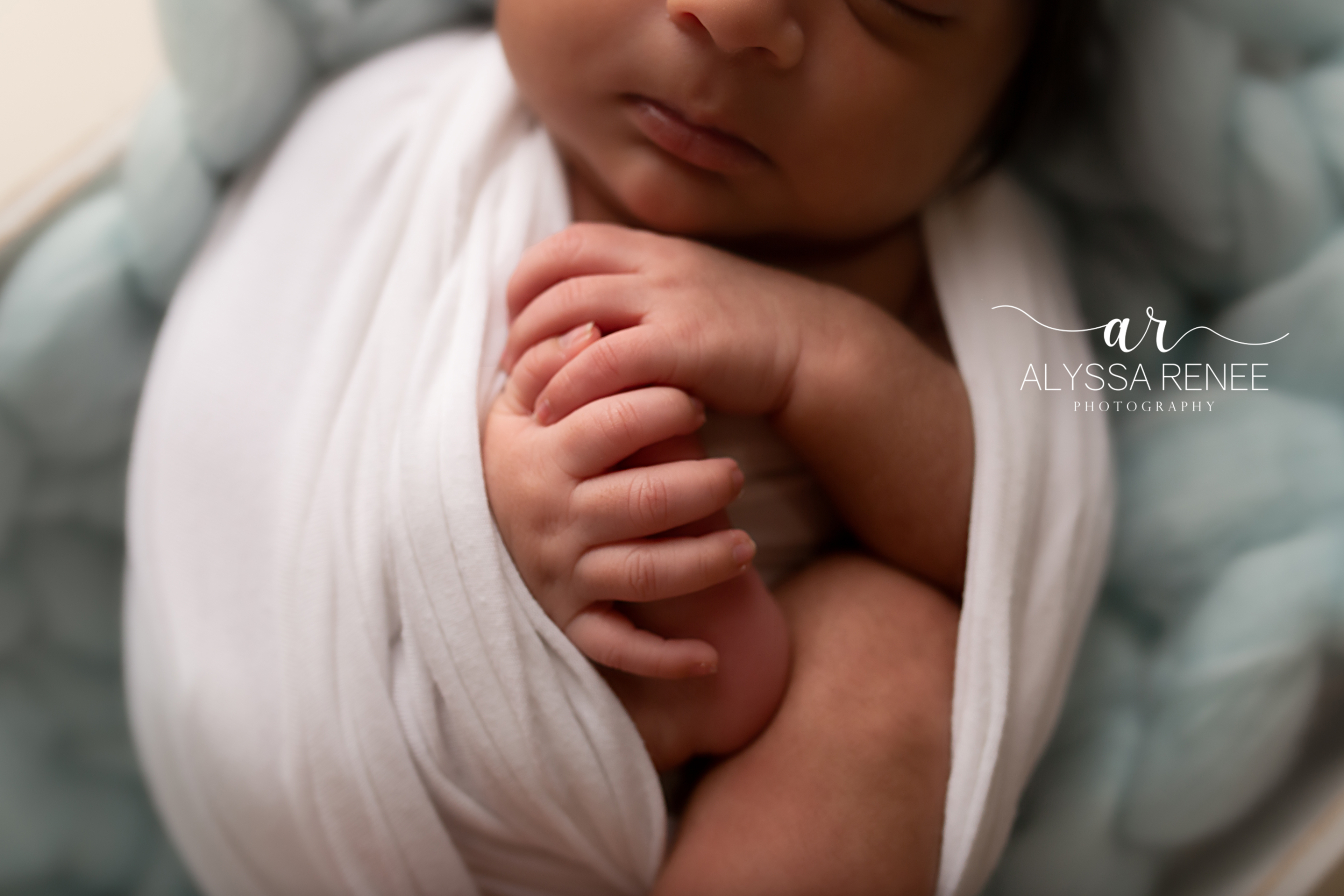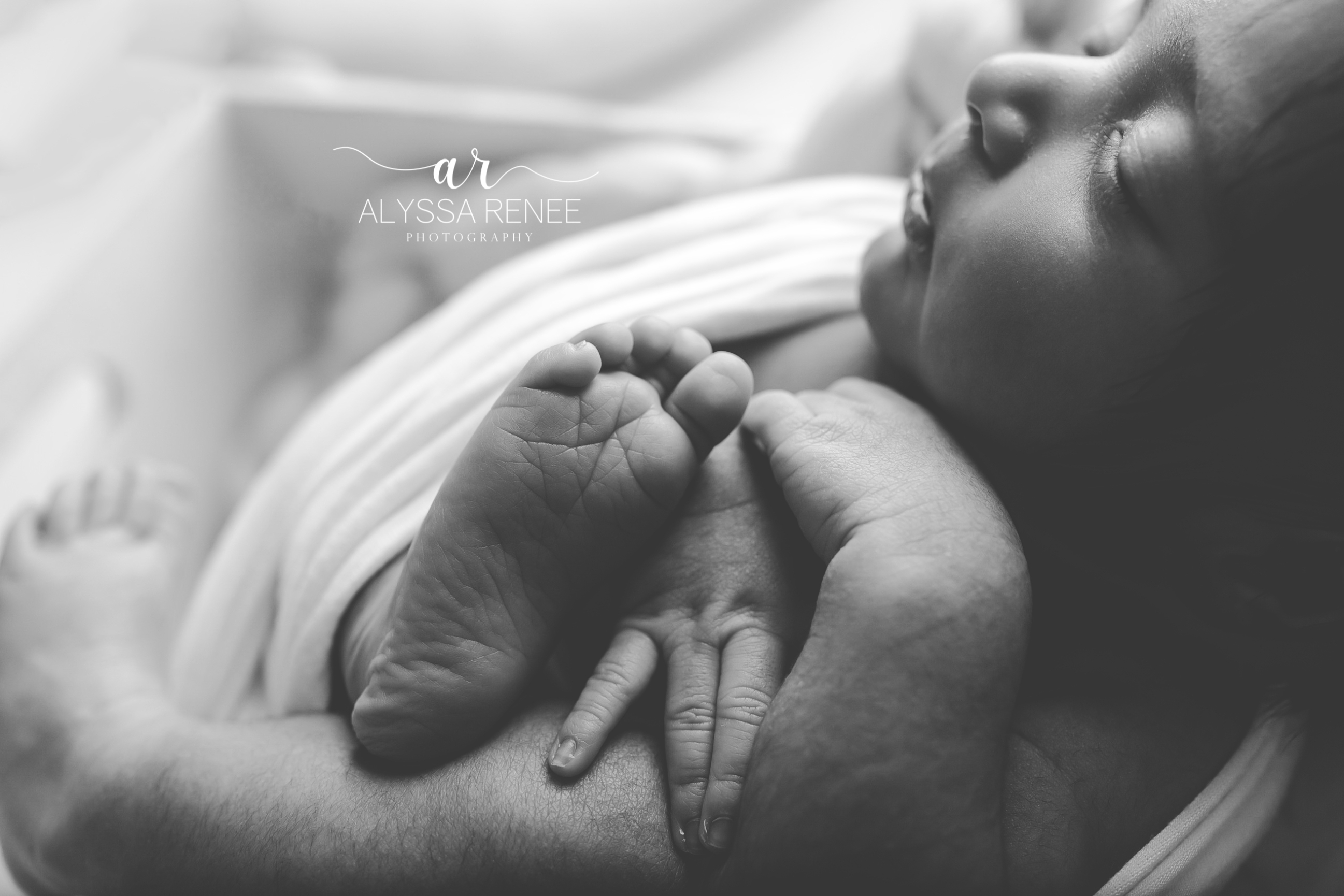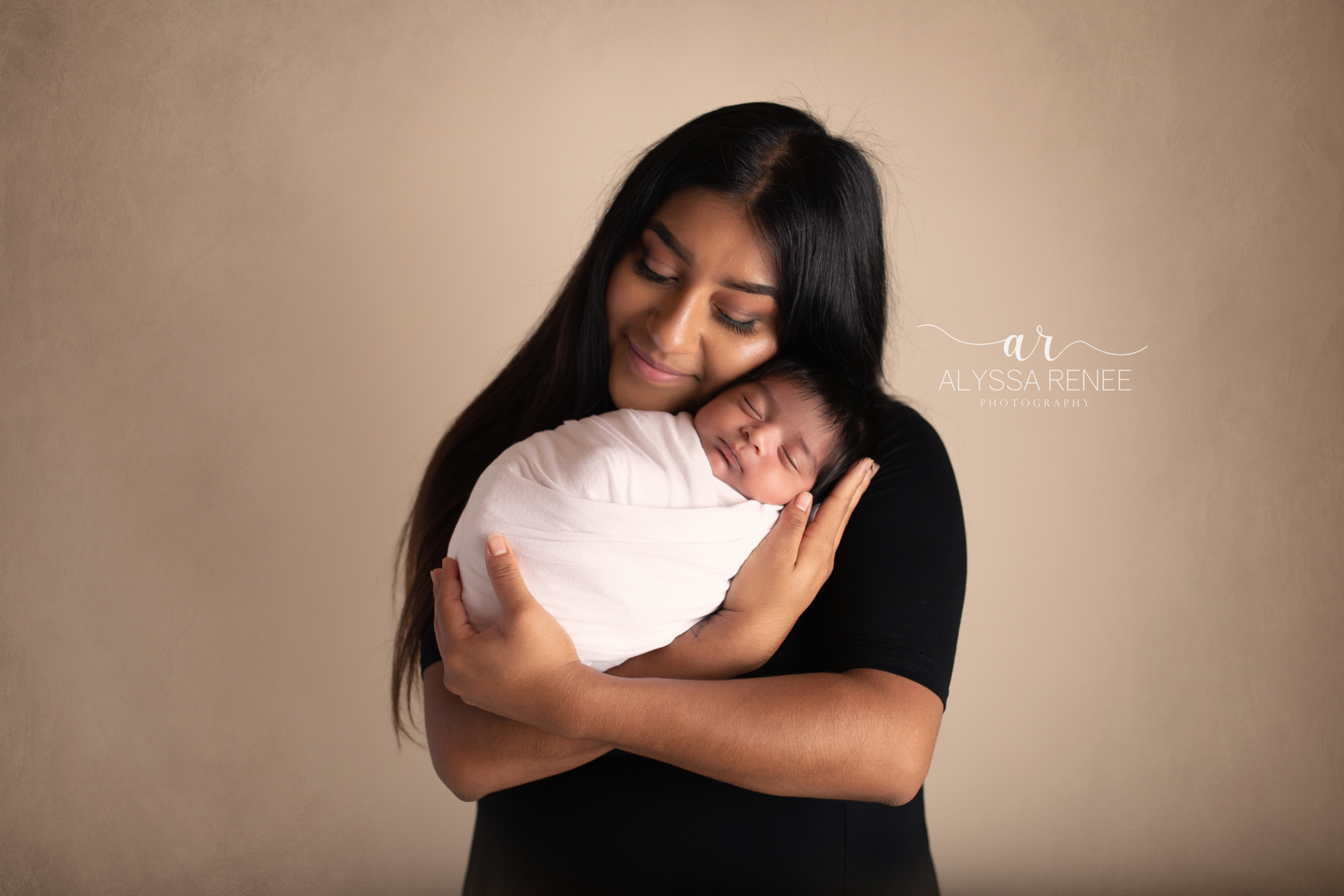 Mother and baby, one of my favorite shots to get in a newborn session.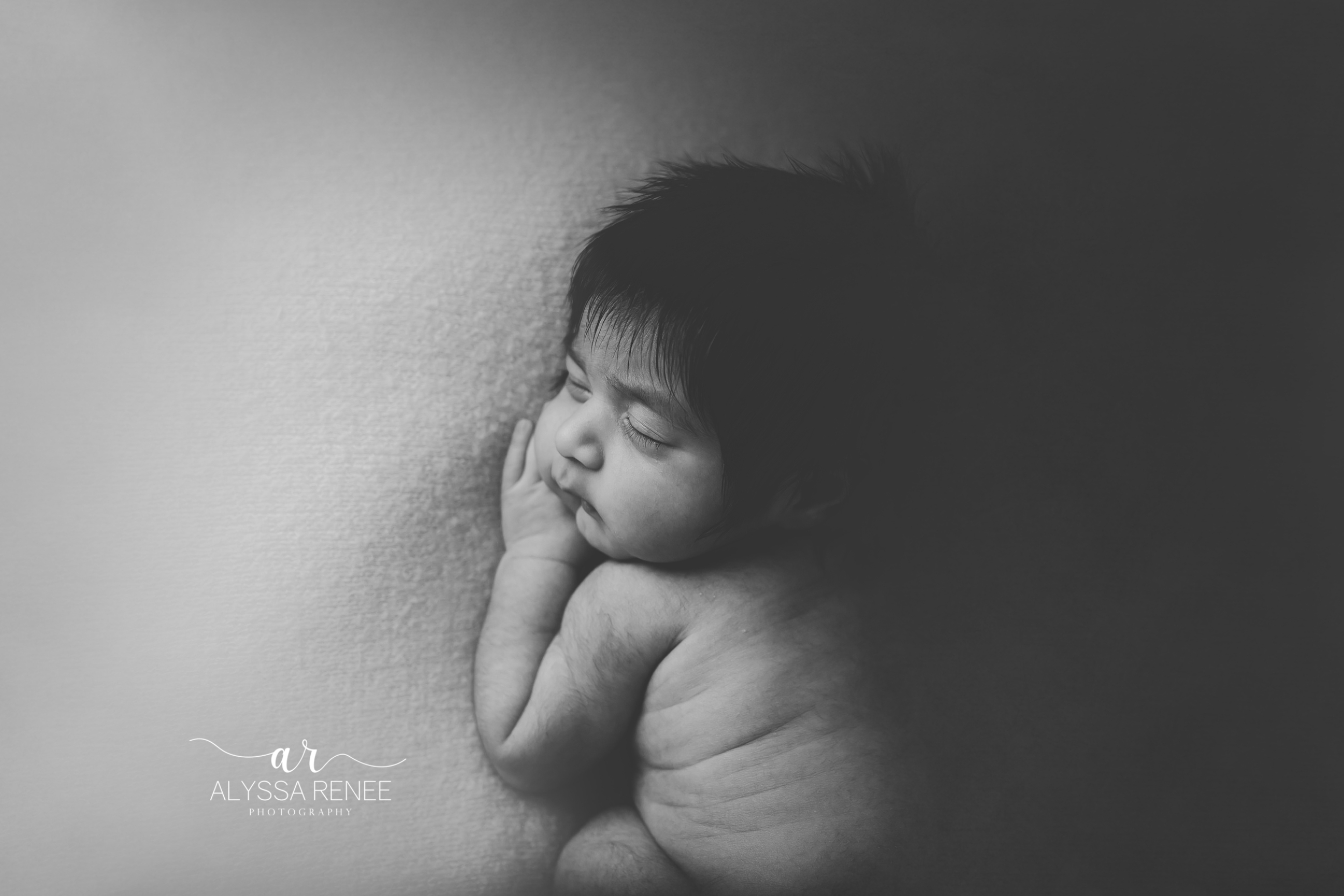 If you know me, you know I LOVE a good Black and white photo!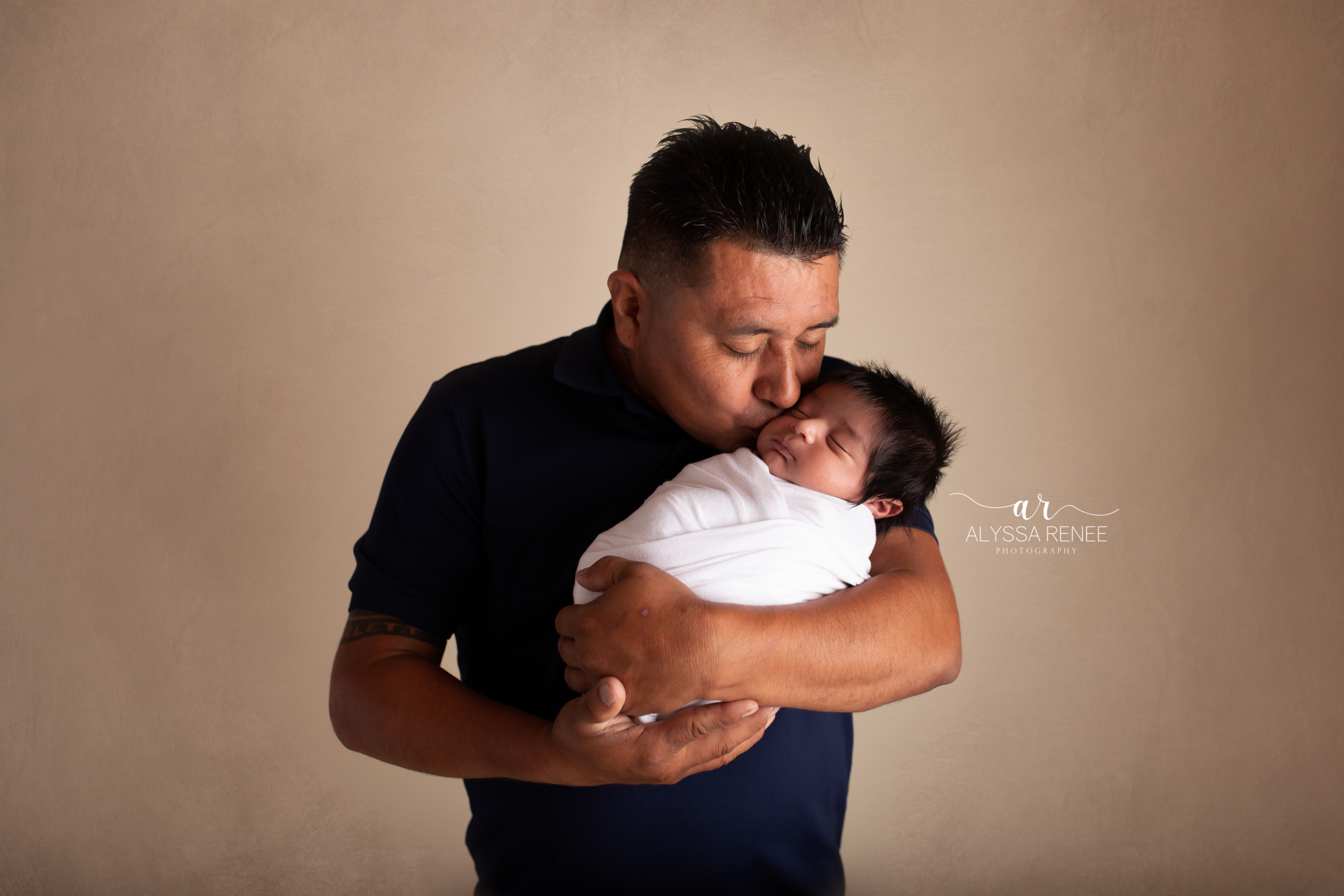 Such a sweet portrait of dad and baby. I love this one.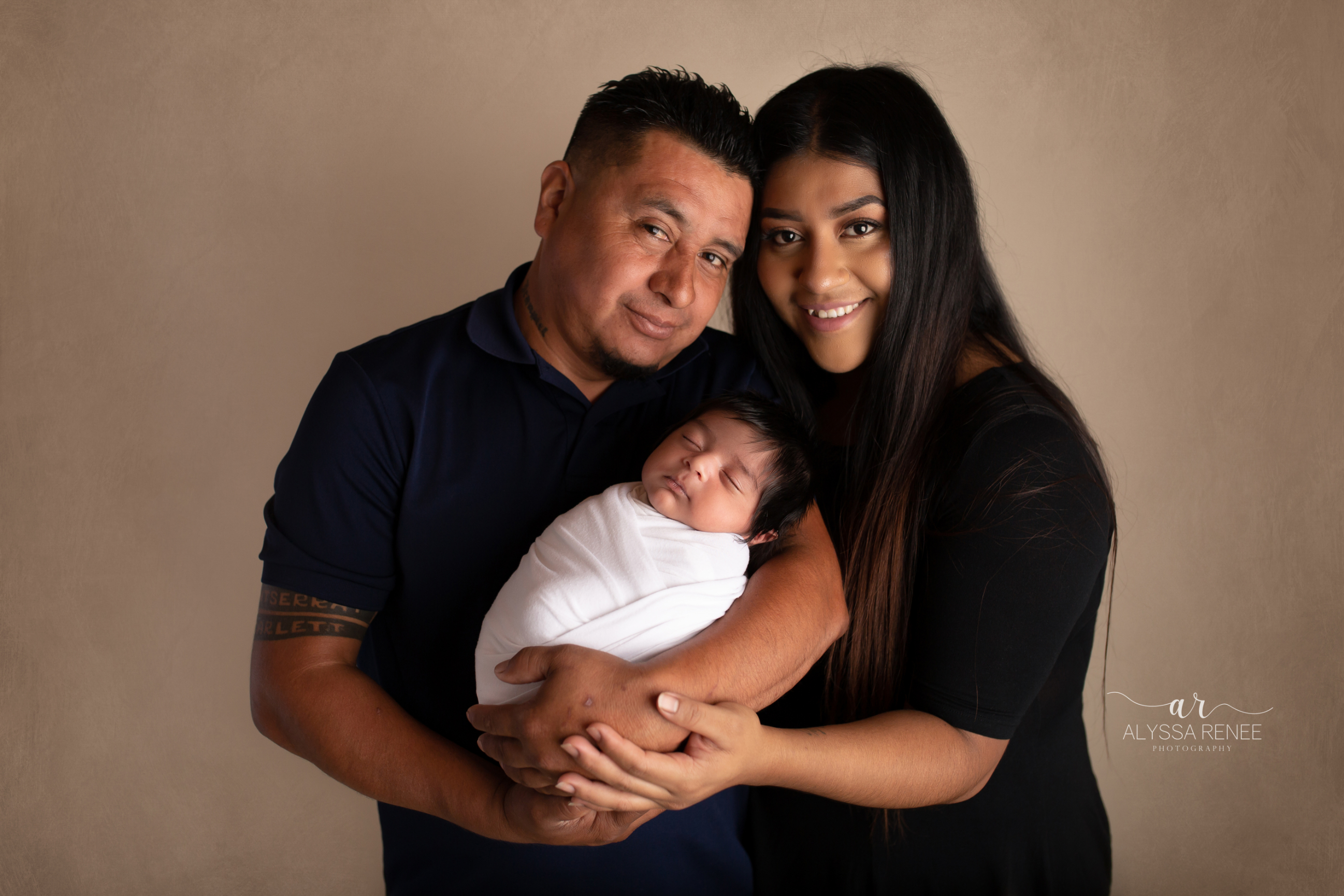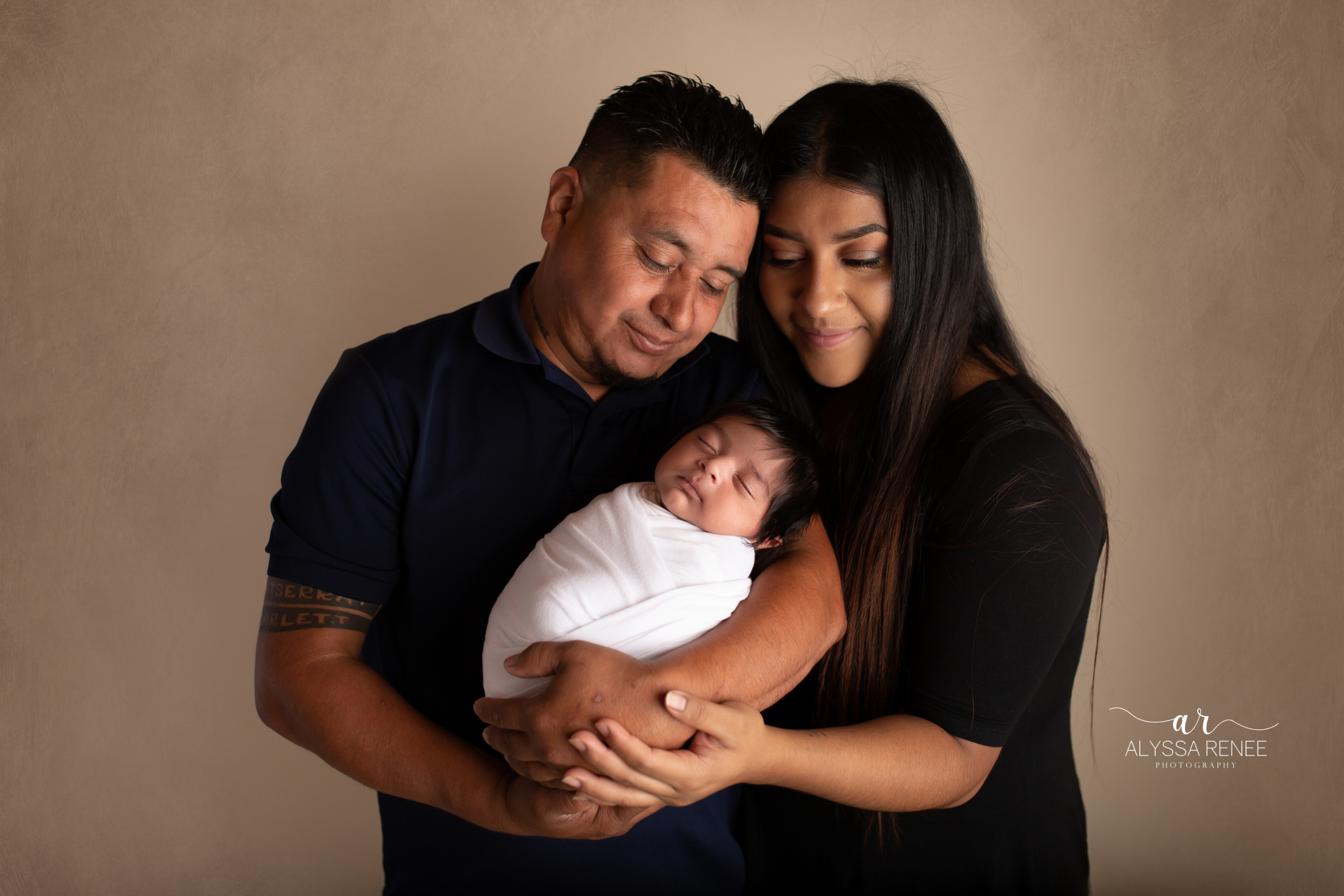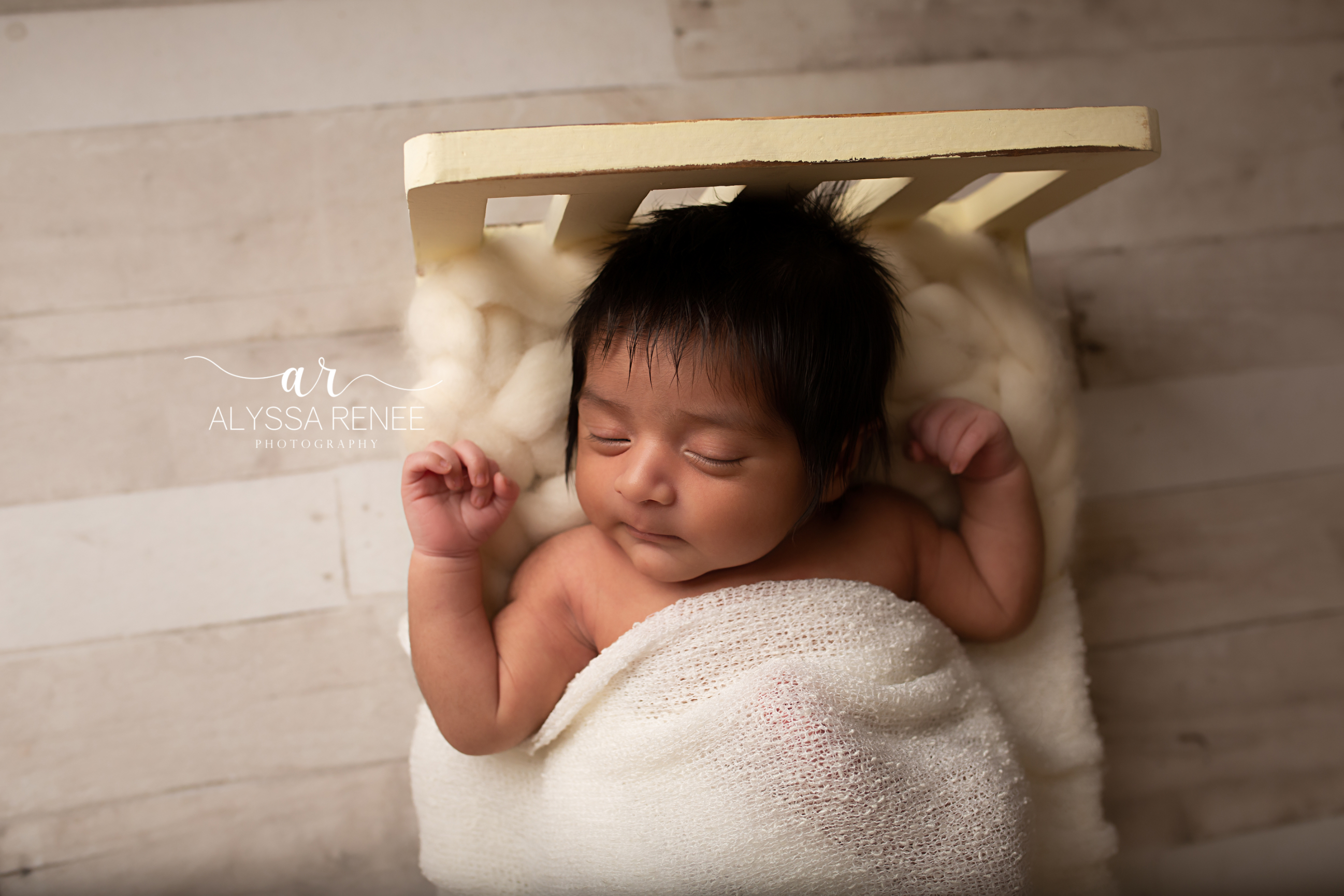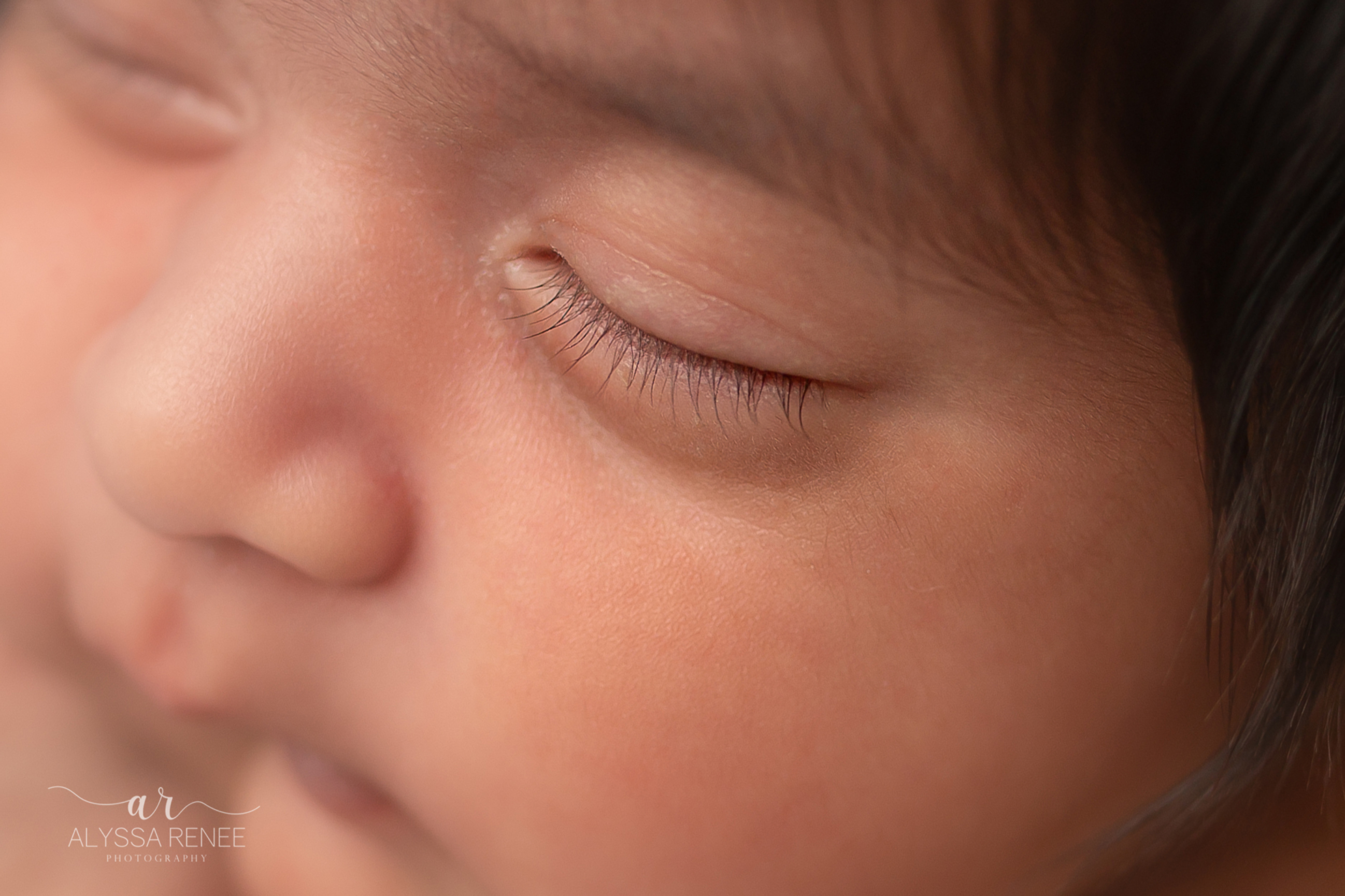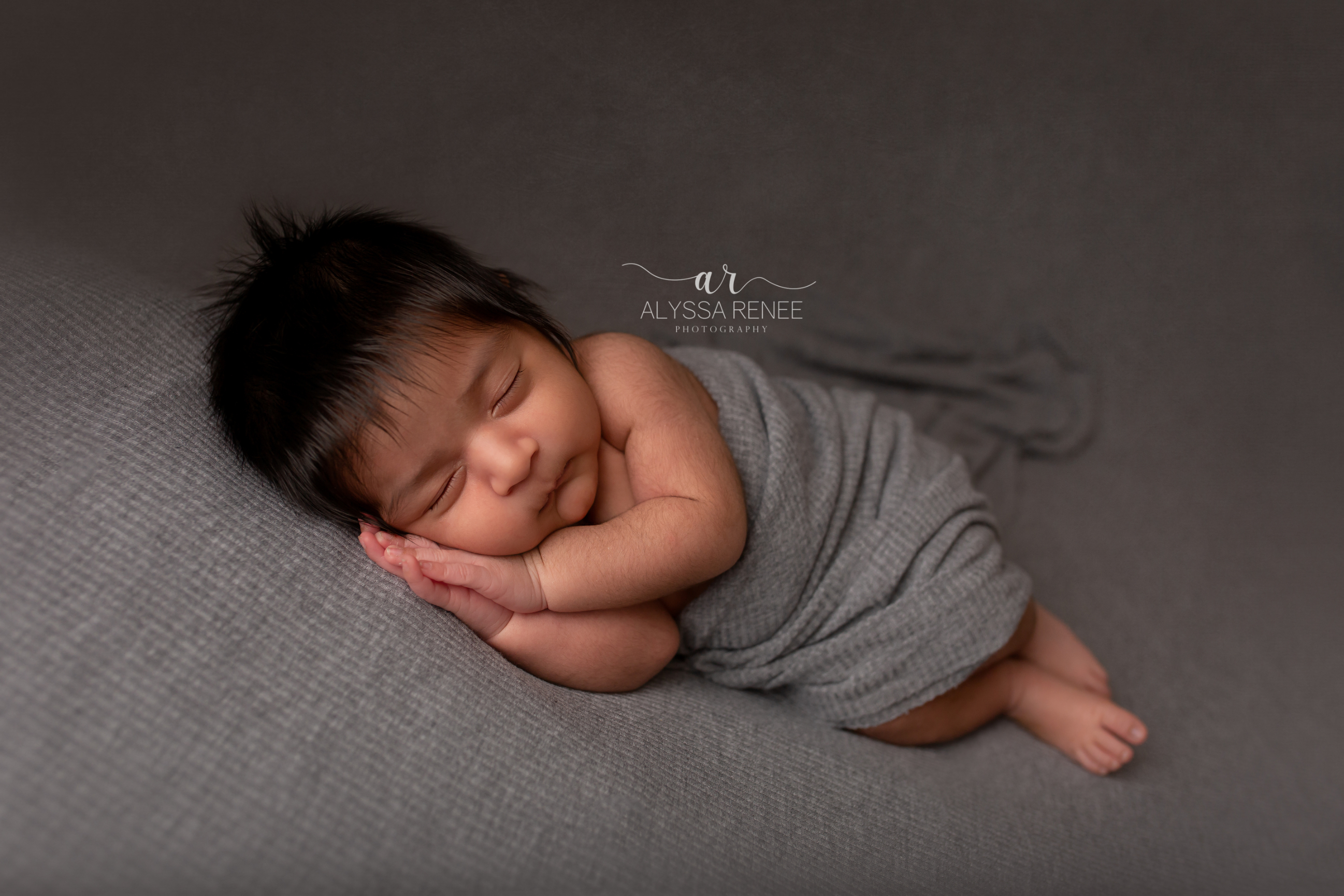 We built a GORGEOUS Album for all these lovely photos to go into. I am tempted to order another for my studio ;)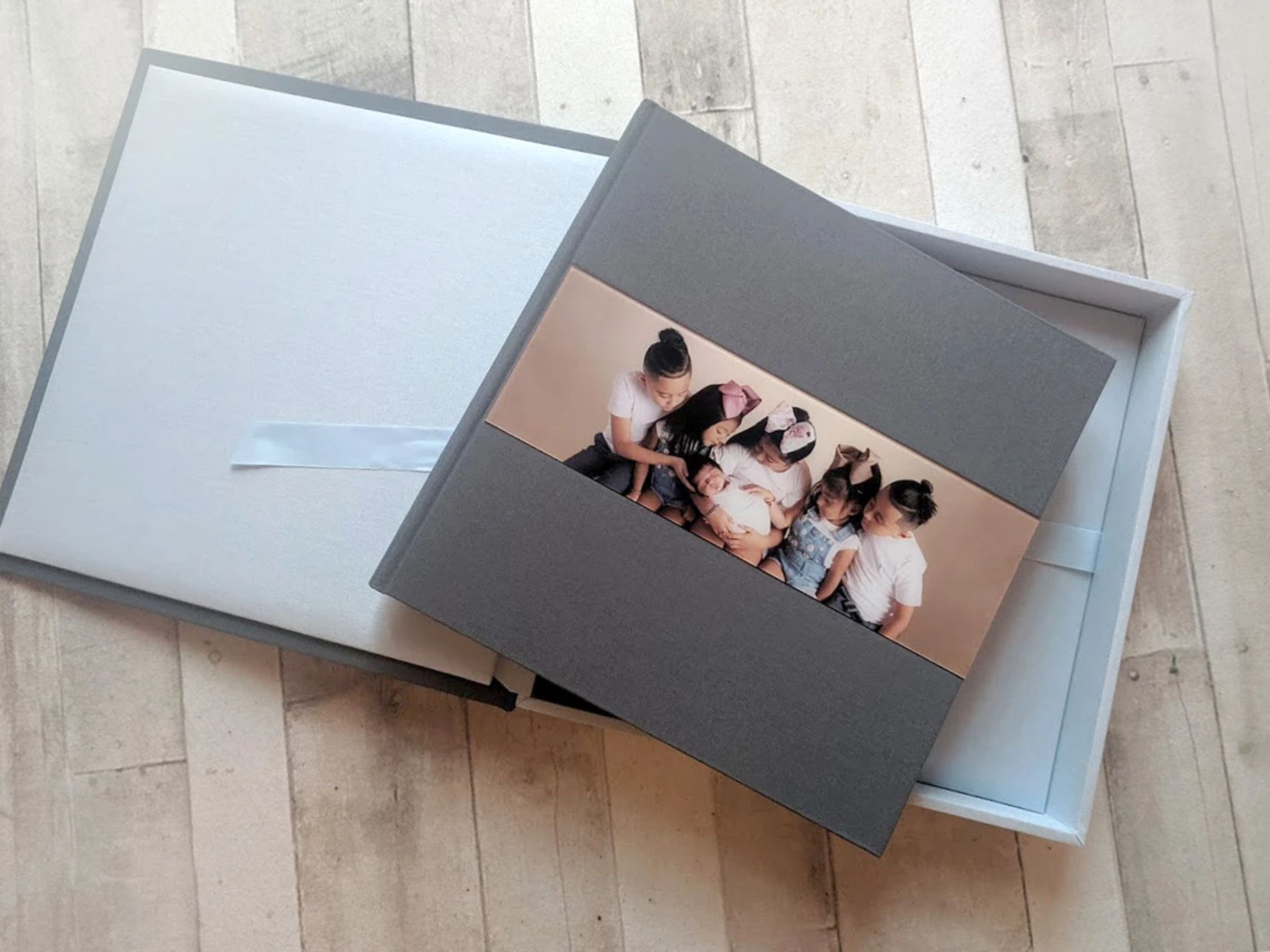 In my excitement, I only got a shot of this photo album with my cell phone.
I seriously LOVE building my clients albums, If you haven't seen one of these in person you NEED to. They are stunning and can be completely customized to you, from the cover type, and colors, material, etc, they're so much fun to put together. These are great for any type of session, and what I really love is knowing my clients get this piece of heirloom art that I know they will treasure for years and will even be passed down to someone else someday. it's a great feeling for this photographer! <3
About the Author:
Alyssa Wasson is a portrait photographer in serving the Jacksonville, Florida metro area. With 9 years of experience in portraits, maternity, newborn, infant, children, family, and wedding photography, she has a very developed eye for how to make her subjects look amazing.
Alyssa works in the following locations:
Jacksonville, St. Augustine, Fernandina Beach, Jacksonville Beach, Orange Park, Middleburg, Green Cove Springs, Macclenny, St. Marys, Starke, St Johns, Switzerland, Ponte Vedra Beach, Gainesville, and more.