My good friend recently had her newborn baby girl, and so of course we had a little fun in the studio with this little one. (you might remember seeing her maternity photos we did a couple months ago in Neptune beach on the blog) Baby Victoria was 5 days old for this photo shoot. She was nice and sleepy for her photos, which is perfect! I prefer to photograph babies between 5-10 days old (I of course don't have an age limit, all babies are welcome!) and one of the reasons it is so important to book your newborn session in your pregnancy, is to guarantee availability for your photos before baby arrives.
Baby Victoria (named after her Grandma, how sweet is that?) has a head full of beautiful hair. I just love it!
She really loved being swaddled, it reminds babies of being in the womb so it usually puts them right to sleep, even if they might be awake!
The headband baby is wearing was made right here in my studio. I often create custom headband designs for my newborn sessions, and also have an extensive existing collection. I'm proud to have supplied many newborn photographers around the world with my headbands for their sessions, I'll create a catalog or a a blog post soon about my prop collection!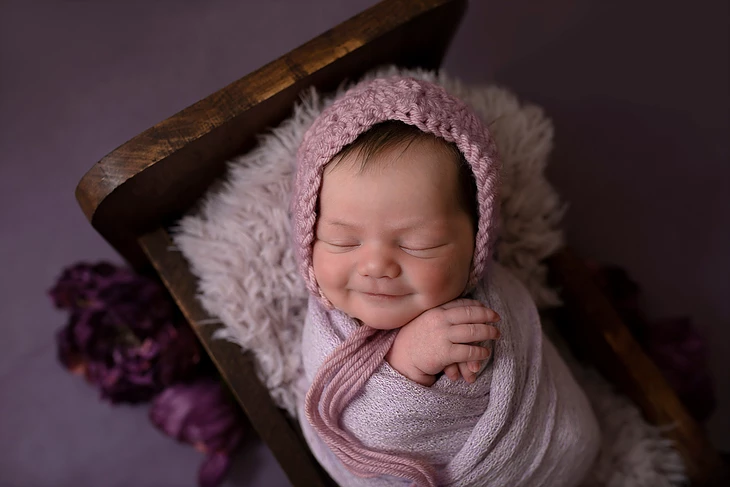 Can you look at this photo and NOT smile? This baby girl gave me all the smiles. and I am in love with this photo. I love capturing newborn smiles!!
Everything you see here is part of my prop catalog and is available for any session.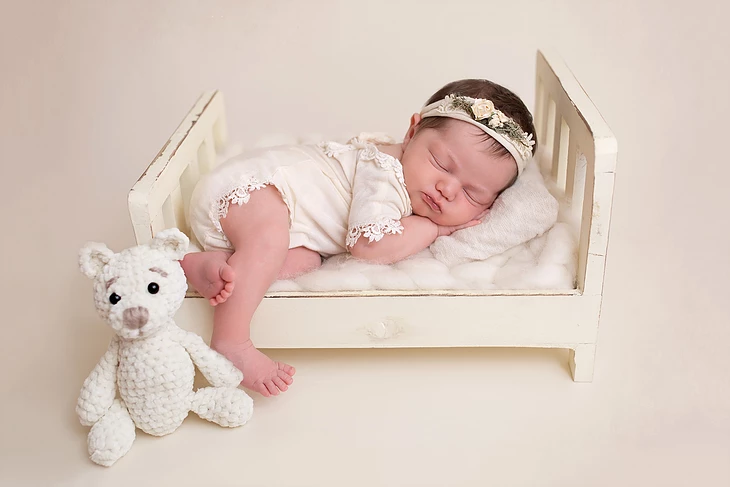 Baby Victoria's momma made her this little bear for her newborn photos. She also made her some blankets, that we included in some of her other images. If you are ever in need of soft and cozy crochet baby blankets or little bears, definitely check her out here!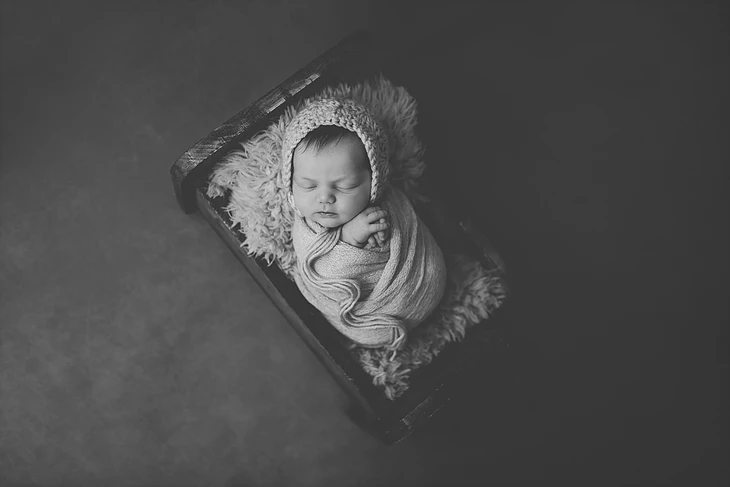 I am swooning over these black and white images (why are they always my favorite photos?) something about the simplicity, and how black and whites just bring you in straight to the subject without distractions, while still having a dramatic affect. I just love black and white images.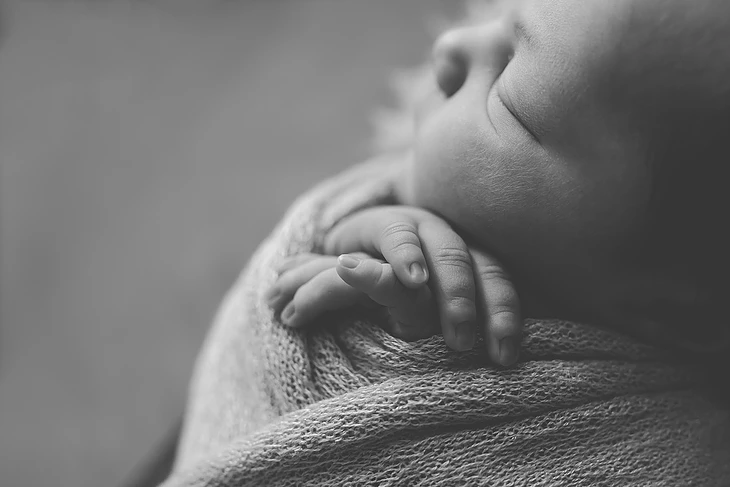 Of course, we ALWAYS have to get those detail photos with newborn shoots. Babies grow so fast and I love capturing these tiny little moments so we never forget their the fleeting newborn stage. Her little fingers are just too cute!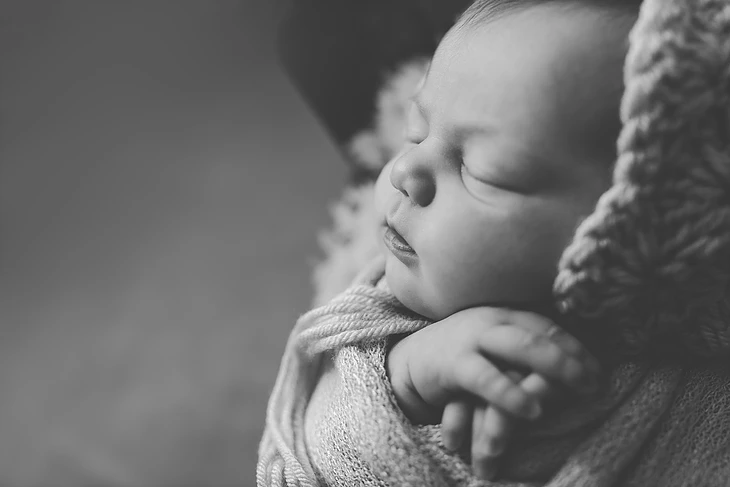 I LOVE the detail shots!
I am sure you will be seeing more of baby Victoria in the coming months! I Hope you enjoyed viewing these images! If you would like more information on having a portrait session of your own, please contact me!
About the Author:
Alyssa Wasson is a portrait photographer in serving the Jacksonville, Florida metro area. With 9 years of experience in portraits, maternity, newborn, infant, children, family, and wedding photography, she has a very developed eye for how to make her subjects look amazing.
Alyssa works in the following locations:
Jacksonville, St. Augustine, Fernandina Beach, Jacksonville Beach, Orange Park, Middleburg, Green Cove Springs, Macclenny, St. Marys, Starke, St Johns, Switzerland, Ponte Vedra Beach, Gainesville, and more.