Here in the portrait studio I am always looking for interesting ways for my client's to display their beautiful photos. Every year I head to photography expos and conferences for not only training so I can pick up new techniques and enhance my skills, but to select from hundreds of vendors the very best products every year. 
One of my favorite finds this year were these amazing folio boxes from a company I found in Seattle, Wa. Folio boxes are a great way to both store and show off your images. They are made of timber wood construction and are finished with either a glossy white or matte black finish. The top has a glass window to showcase your images. Our folio boxes come with 10 (or more) matted prints. When you're ready to switch up your decor, just open the lid and change the image! They make a great display for your coffee table! They can be displayed face up on a table or upright like a book. They also optionally come with a small easel you can use to display your favorite photo alongside the box.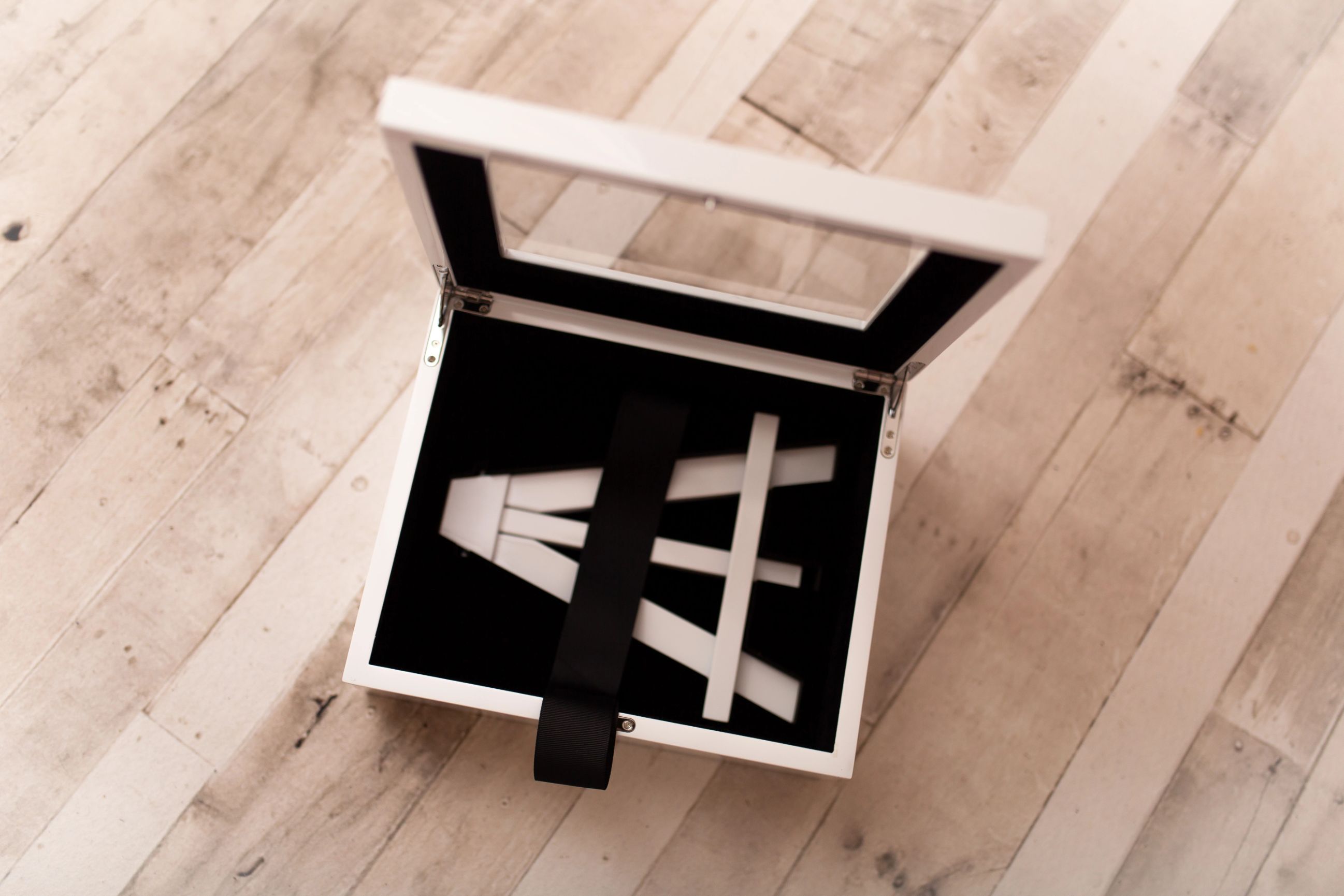 The hinges on the folio box, as well as the lining and accessories are very high quality and will last an incredibly long time in service to your family.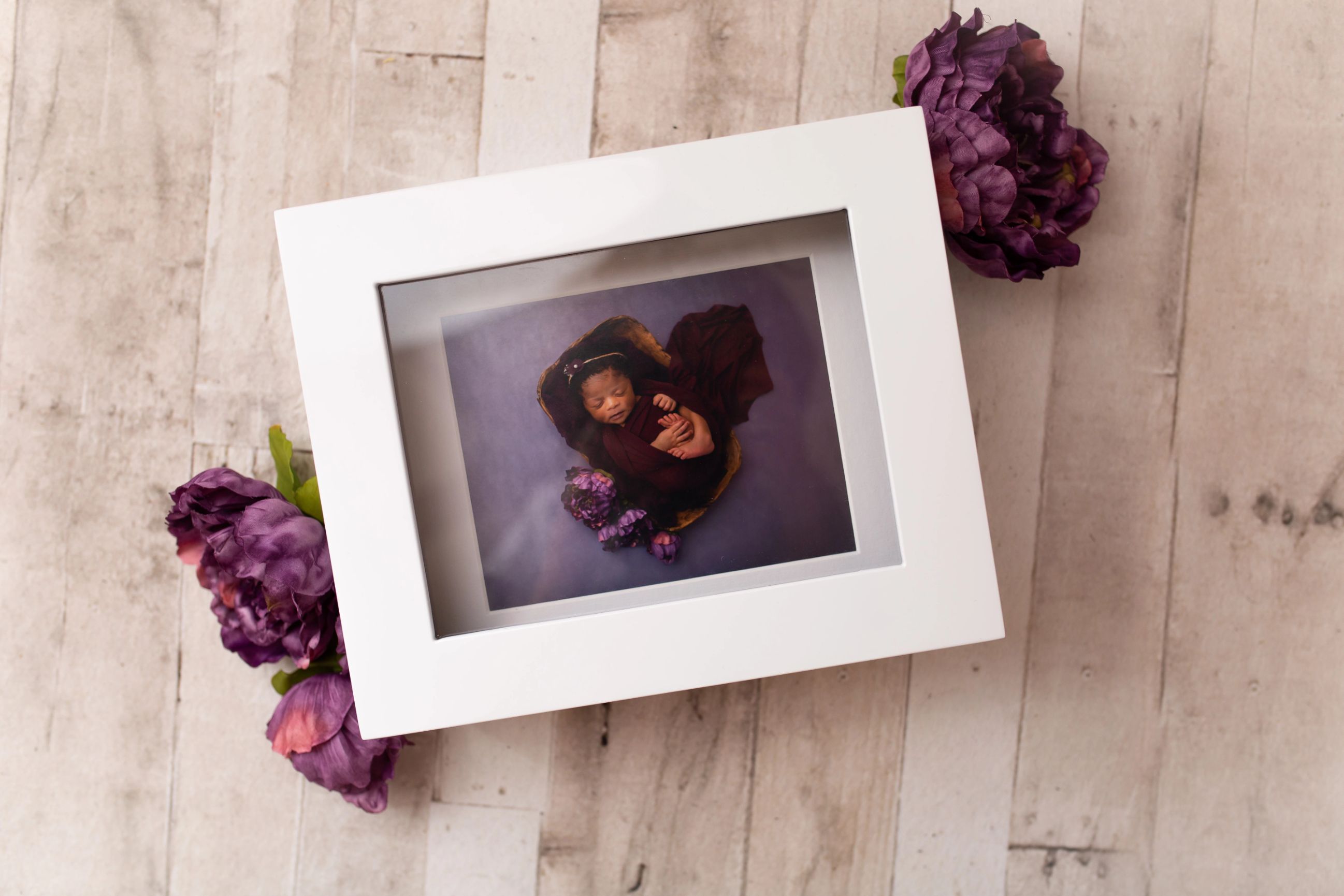 I just love the glossy white finish of this box I had made for one of my clients this year. It matches with just about any decor and has a really timeless classy look to it.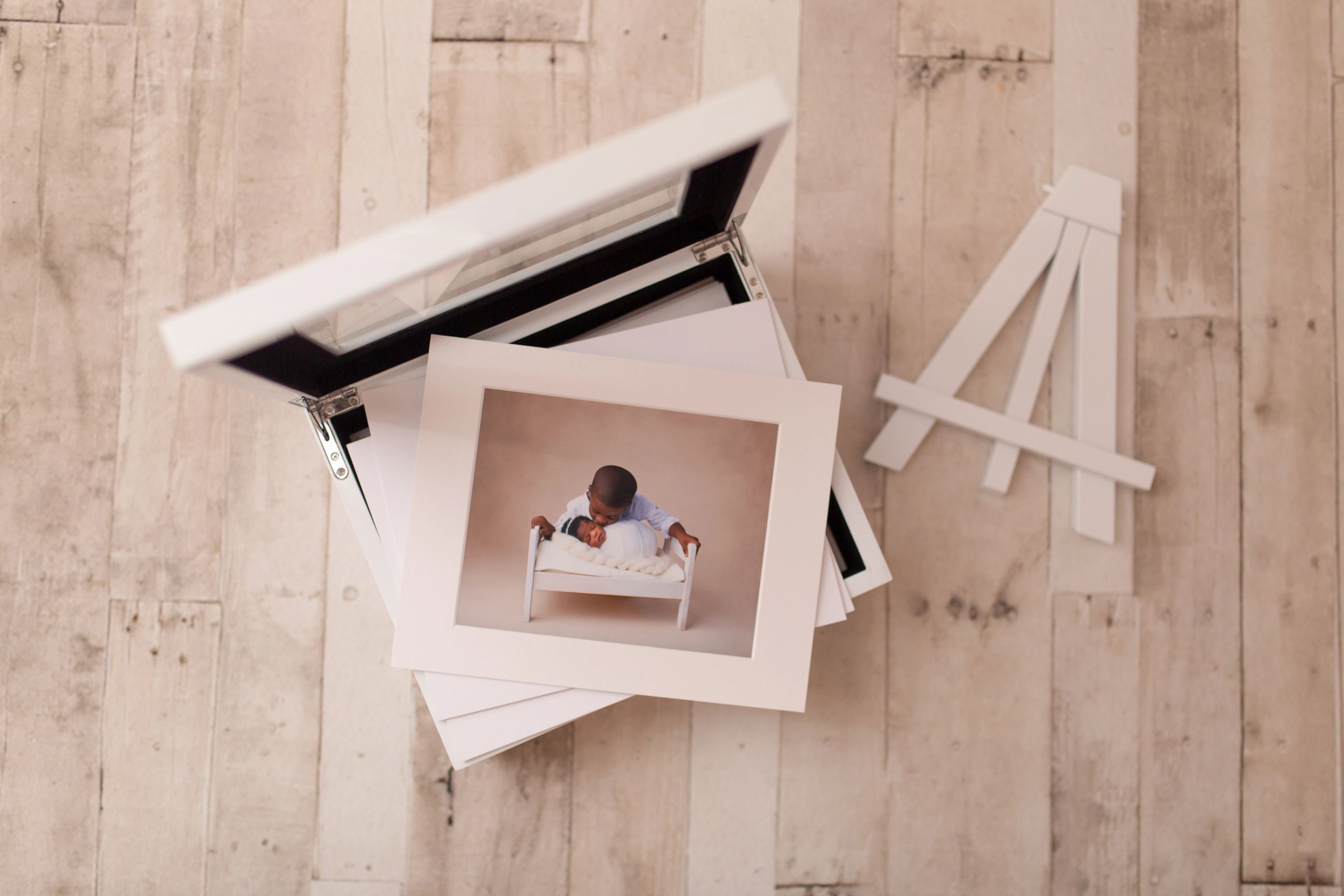 The high quality mats that I include with the folio box keep your prints smudge free and help them to last as long as the box does. The mats also serve to keep the prints from sticking together, or from dust causing scratches on the finish of the prints.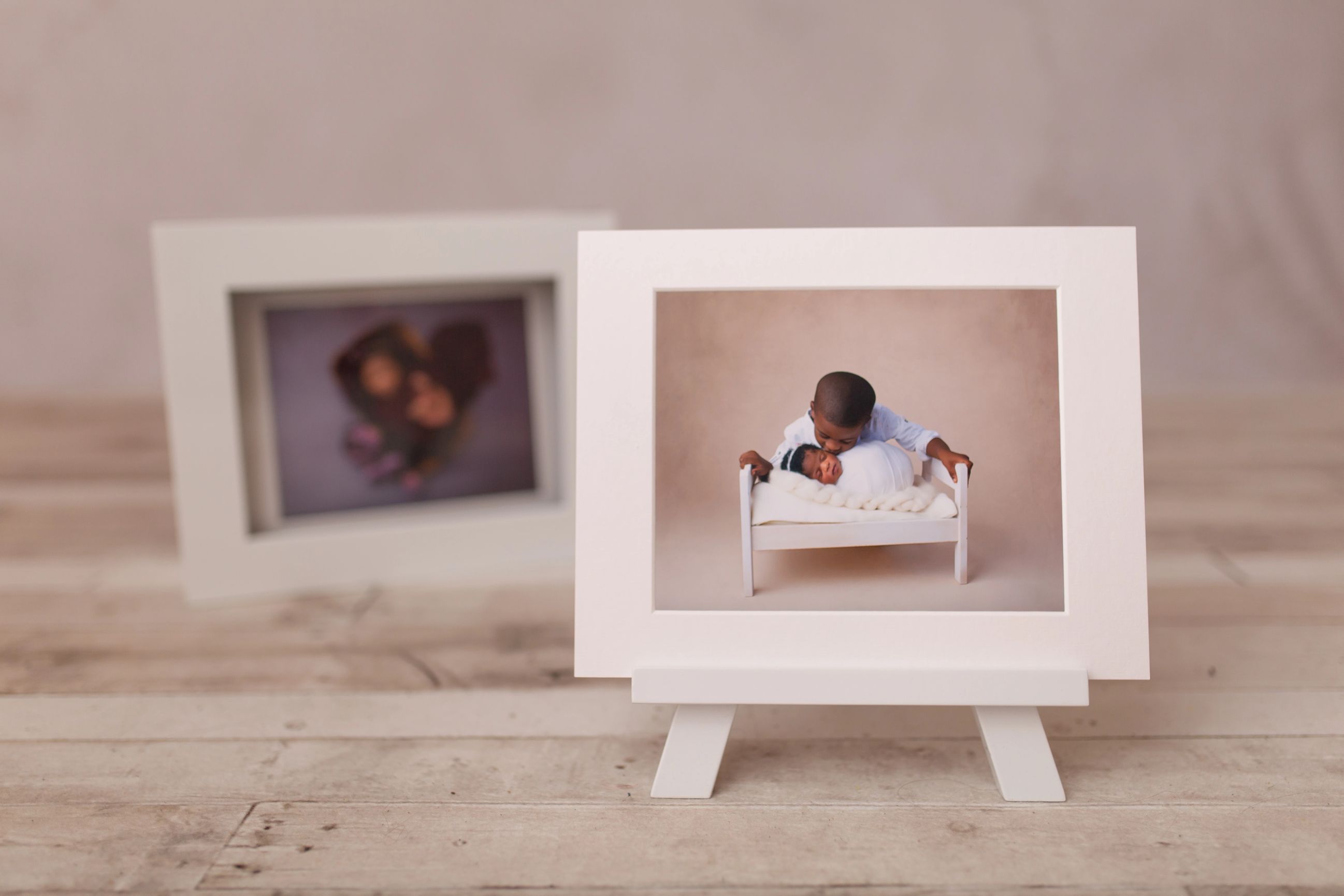 If you're actually able to choose your favorite picture from the bunch, display it proudly with the easel accessory anywhere in your home, and swap it with another any time you want.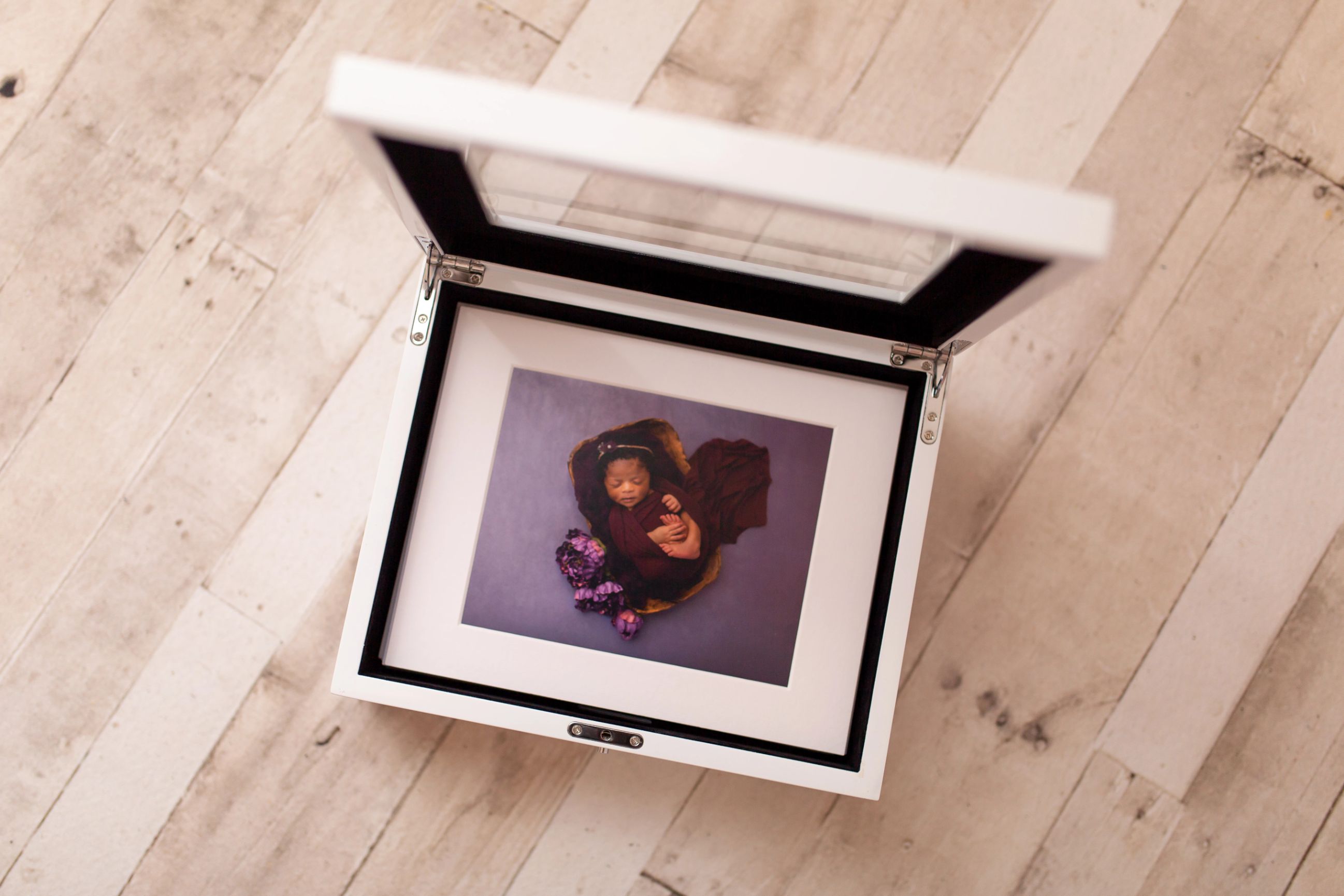 About the Author:
Alyssa Wasson is a portrait photographer in serving the Jacksonville, Florida metro area. With 9 years of experience in portraits, maternity, newborn, infant, children, family, and wedding photography, she has a very developed eye for how to make her subjects look amazing.
Alyssa works in the following locations:
Jacksonville, St. Augustine, Fernandina Beach, Jacksonville Beach, Orange Park, Middleburg, Green Cove Springs, Macclenny, St. Marys, Starke, St Johns, Switzerland, Ponte Vedra Beach, Gainesville, and more.