Over the weekend I took my family on quick trip to Alpine Groves park in Mandarin / Switzerland Jacksonville. Last minute I decided to bring my camera for some impromptu portraits, I definitely don't bring my camera to family outings enough.
Alpine Groves park is a 54 acre public park in St Johns County, Florida just south of Jacksonville. The park was originally an orange grove homestead during 19th century. There are three beautiful historic structures in the park, including the Bennett House, a citrus sorting shed, and the horse stables, all of which are the last remaining physical structures in this area from the 1800s. These structures serve as very interesting backdrops and set pieces for photos, and it offers a lot of variety on scenery for family portraits, children's photos, maternity photos, and candid photos. There is a great mix of live oaks, cedar, and pine trees complemented by vast carpets of grass, Spanish moss, and beautiful scenes next to the St Johns River.
It was really hard to choose but here some of my favorite photos of my family from our evening at Alpine Groves park. We were very fortunate to arrive at the park on a very slow evening right at golden hour, and wow the colors and warmth of these photos are beautiful. There's something about the golden hour light that gives these pictures a dreamlike quality that transports you back to when you little and the whole world was an adventure waiting to be had.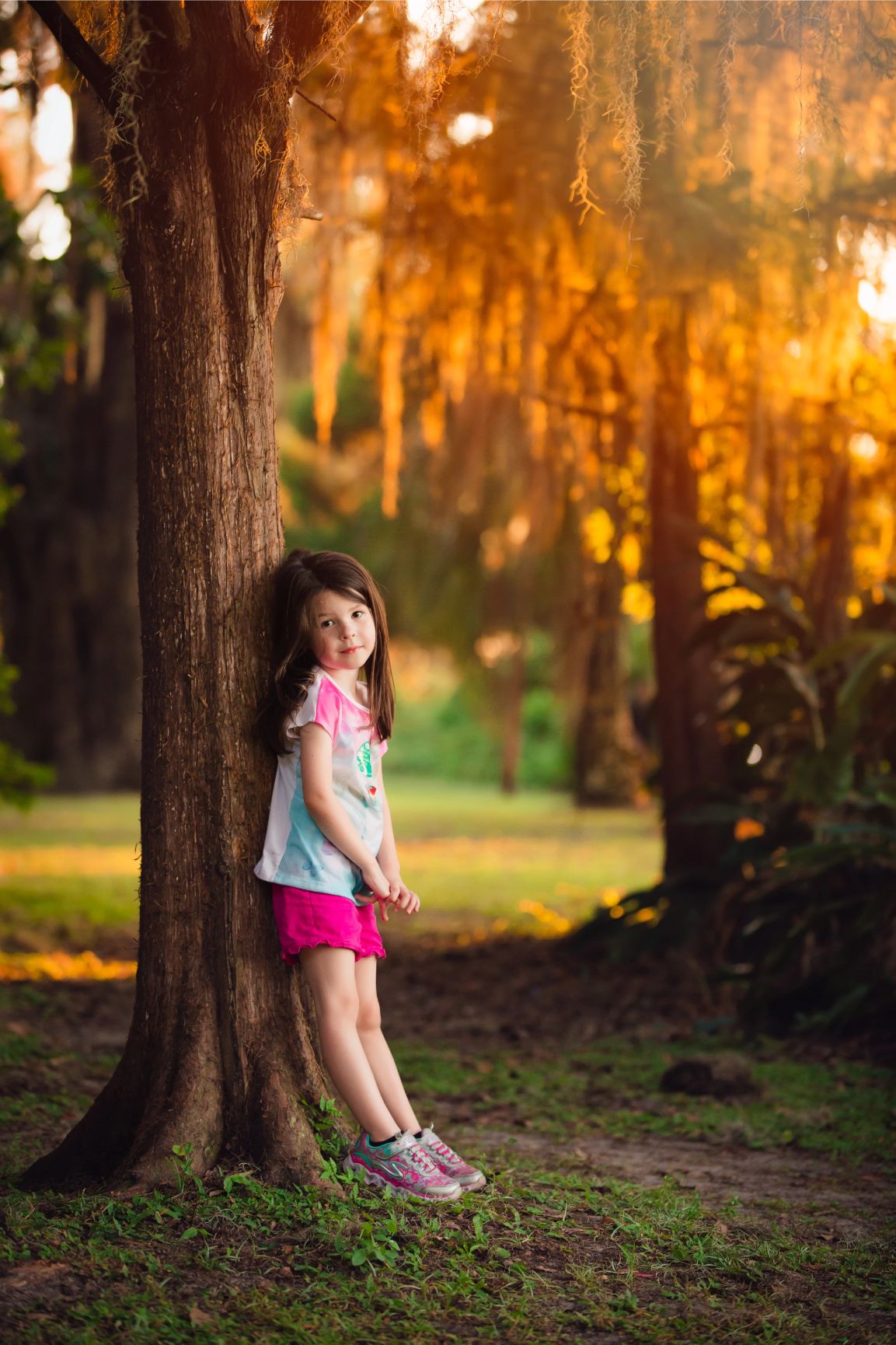 Golden hour is definitely called that for a reason. I LOVE love love to shoot photo sessions in the evenings just before sunset. It is sooo worth it. The colors are so warm and vibrant, and the whole scene comes alive.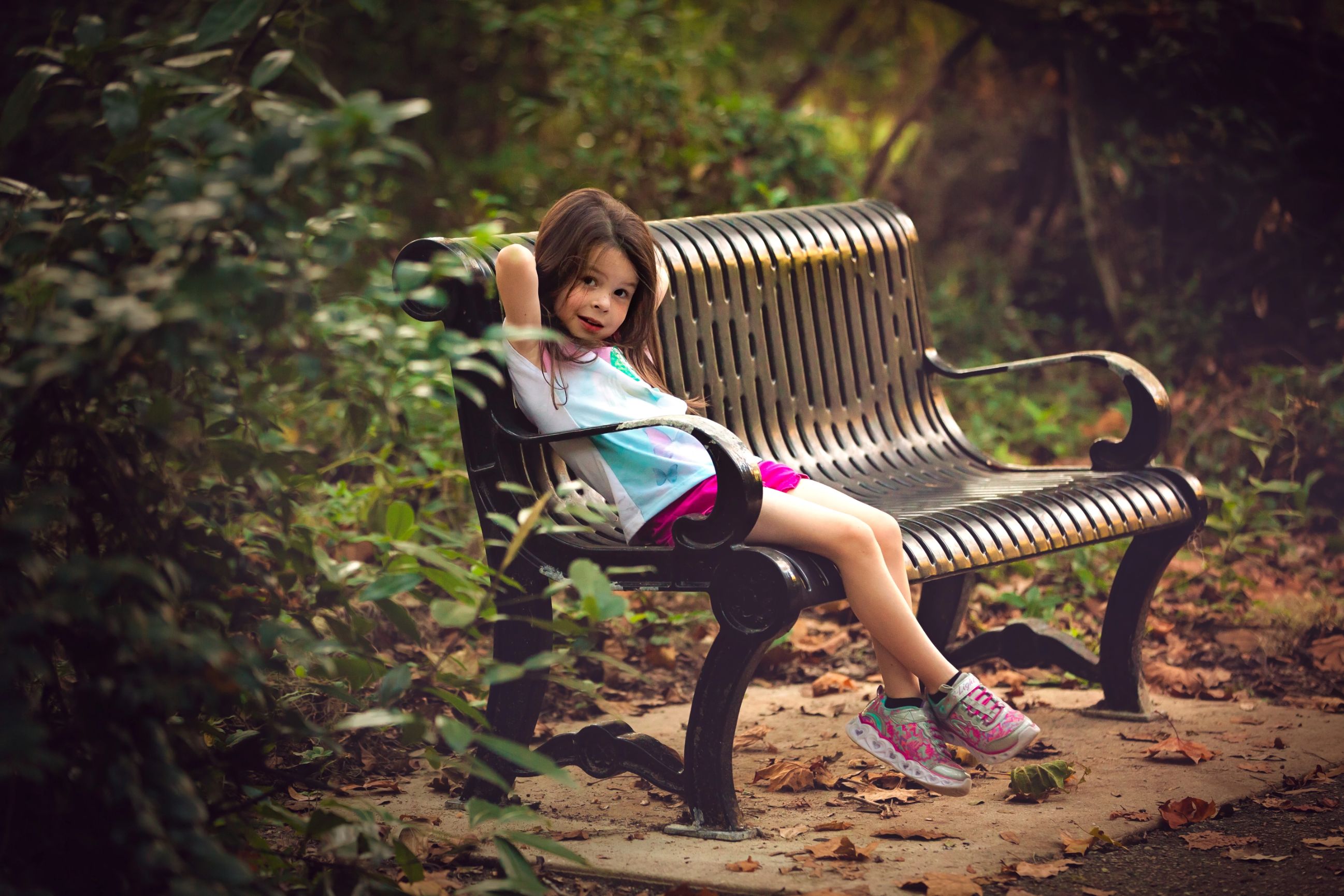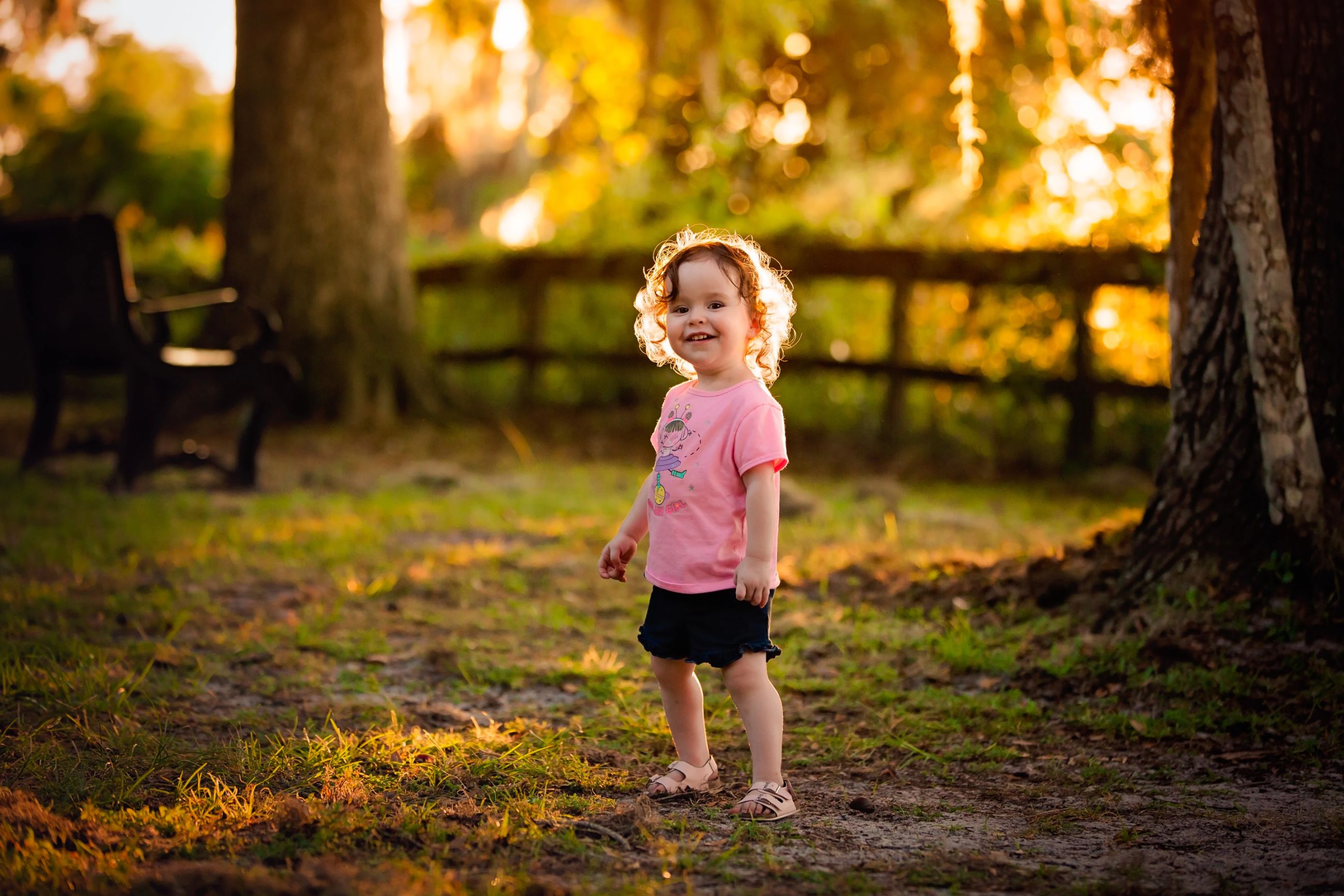 My youngest daughter, Freya, gets some pretty wild hair, and the light hitting her hair in this photograph was epic, I just had to capture it.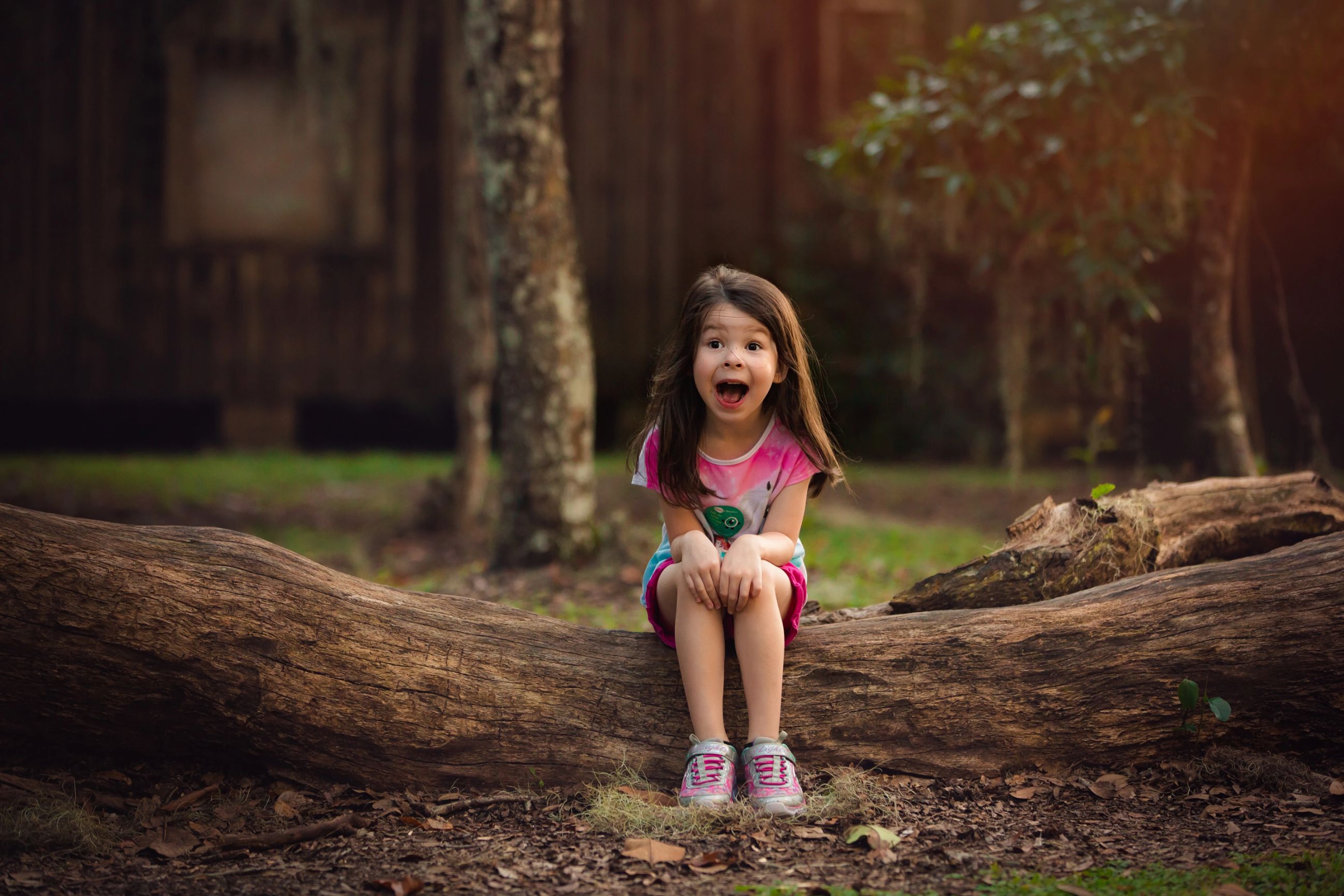 This log makes a great prop for family photos! I love Mira's expression in these pictures, it's so her.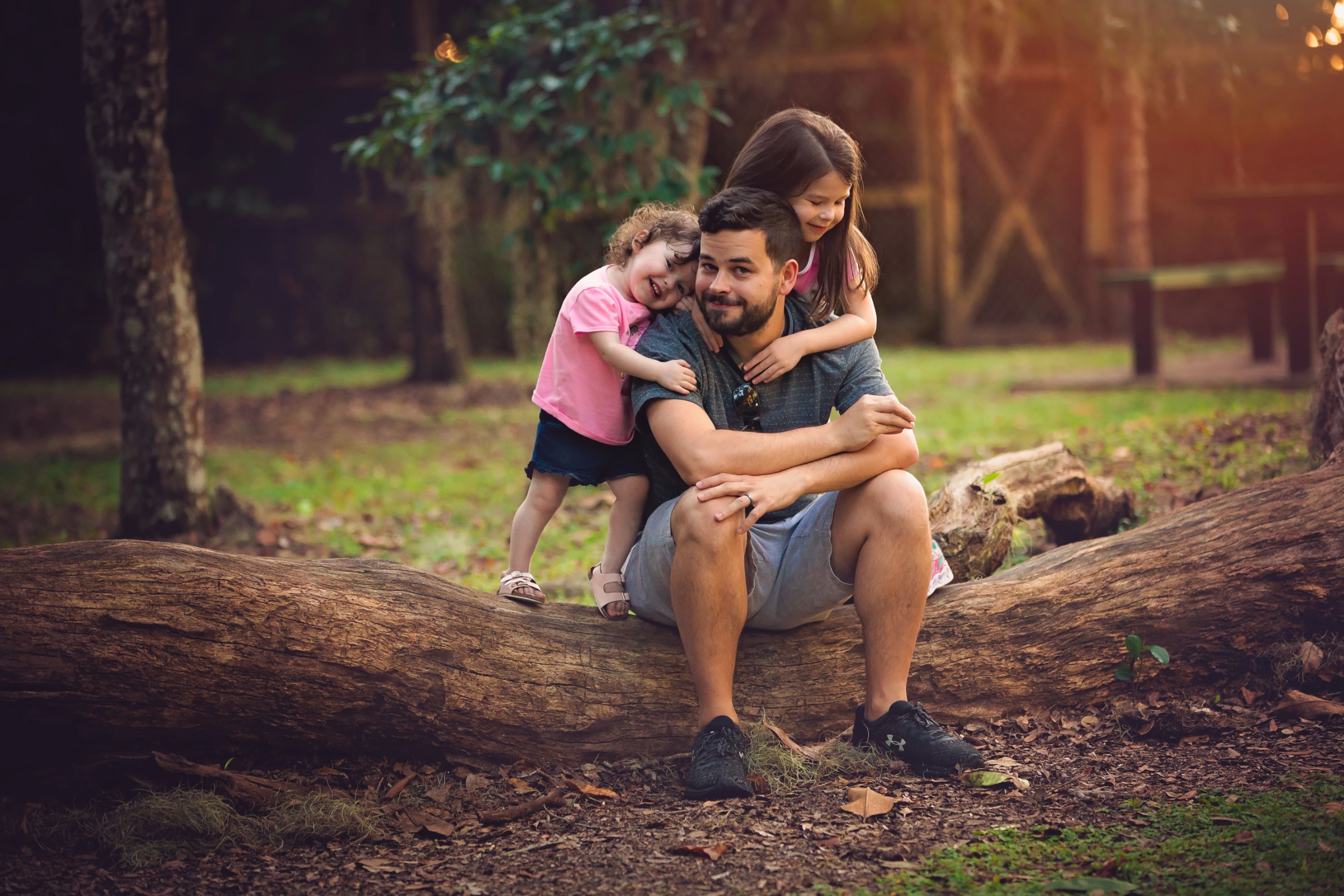 I hope they are this sweet when we come back dressed for pictures! There are so many great spots in this park with natural framing for group pictures!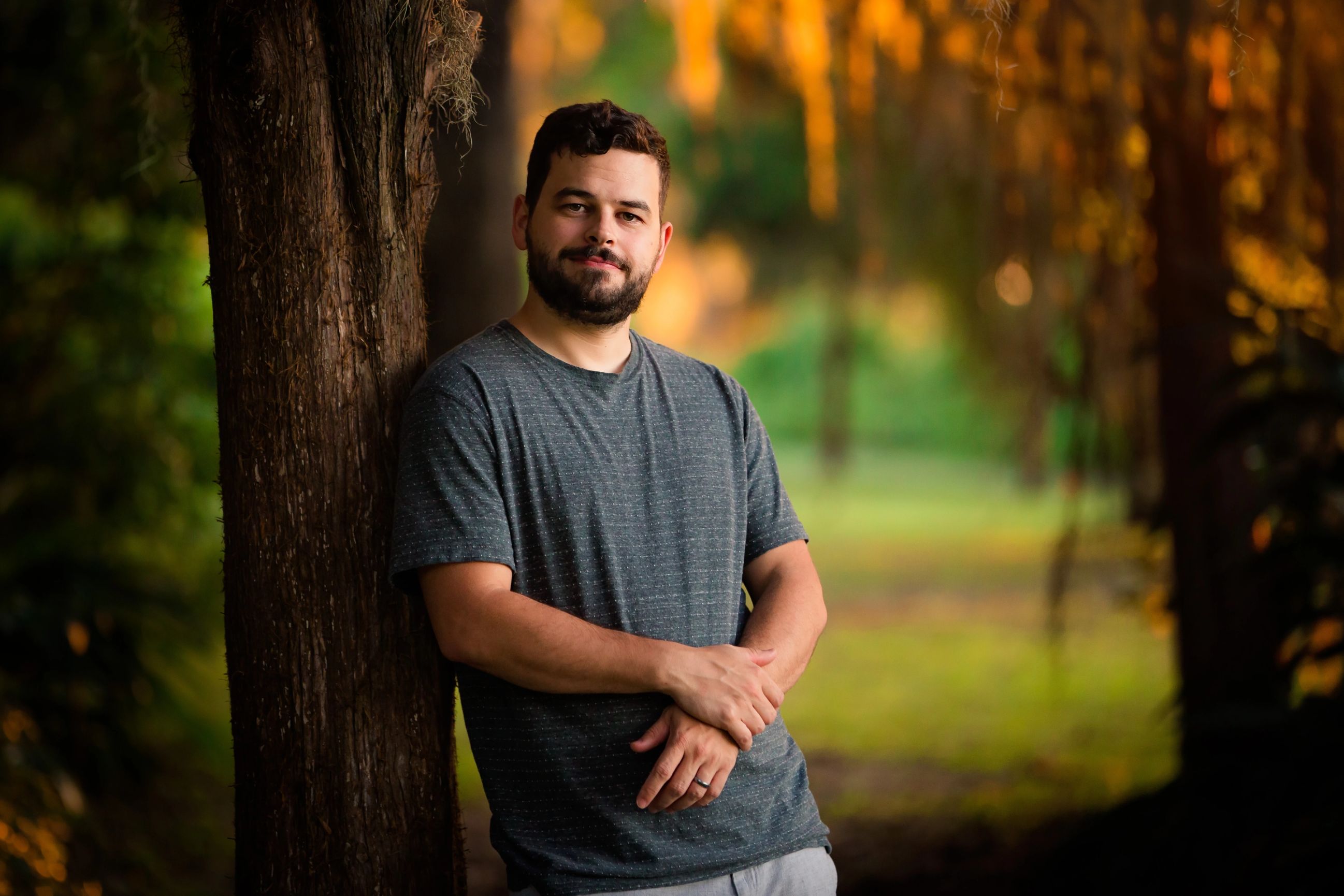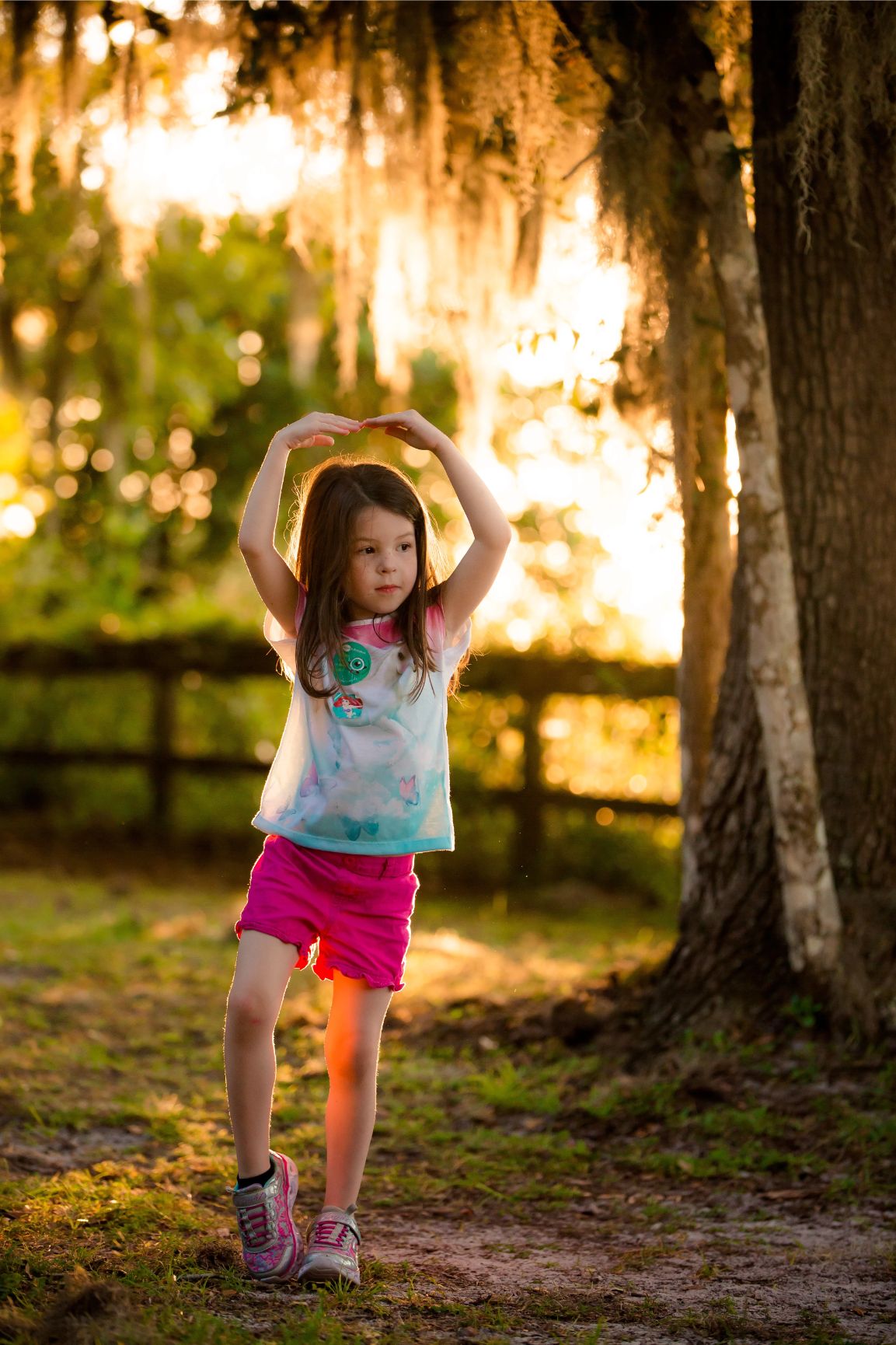 I haven't been to this park nearly enough, but that is definitely going to change, I mean look at these backdrops, any one of these look like they jumped off the pages of a classic storybook.
I can't wait for the next photo shoot at Alpine groves park! Call me an book today for your next family pictures or portrait session!
About the Author:
Alyssa Wasson is a portrait photographer in serving the Jacksonville, Florida metro area. With 9 years of experience in portraits, maternity, newborn, infant, children, family, and wedding photography, she has a very developed eye for how to make her subjects look amazing.
Alyssa works in the following locations:
Jacksonville, St. Augustine, Fernandina Beach, Jacksonville Beach, Orange Park, Middleburg, Green Cove Springs, Macclenny, St. Marys, Starke, St Johns, Switzerland, Ponte Vedra Beach, Gainesville, and more.