A couple weeks ago I had the privilege of taking this gorgeous momma's (and one of my best friends) maternity photos for baby #3.
She wanted beach photos and we set off to Kathryn Abbey Hanna Park in the Atlantic beach area of Jacksonville, fl. Kathryn Abbey Hanna Park is a 1.5-mile public beach and city park in Jacksonville, Florida. It is located at Mayport in the Jacksonville Beaches area. It consists of 447 acres of mature coastal hammock, which is increasingly rare along Florida's heavily developed Atlantic coast. This is one of my favorite locations in the Jax area for beach photo sessions, I LOVE the high dunes and secluded feeling of this beach. And sunset sessions? My absolute favorite! There is even a small lake with a dock and lots of trees for a different look (it started raining on us this day so we didn't make it to that side this session) But we did get some AWESOME photos and we had so much fun! This session features several dresses from our wardrobe available to any maternity client for their session. We had so much fun shooting on the beach at Hannah Park.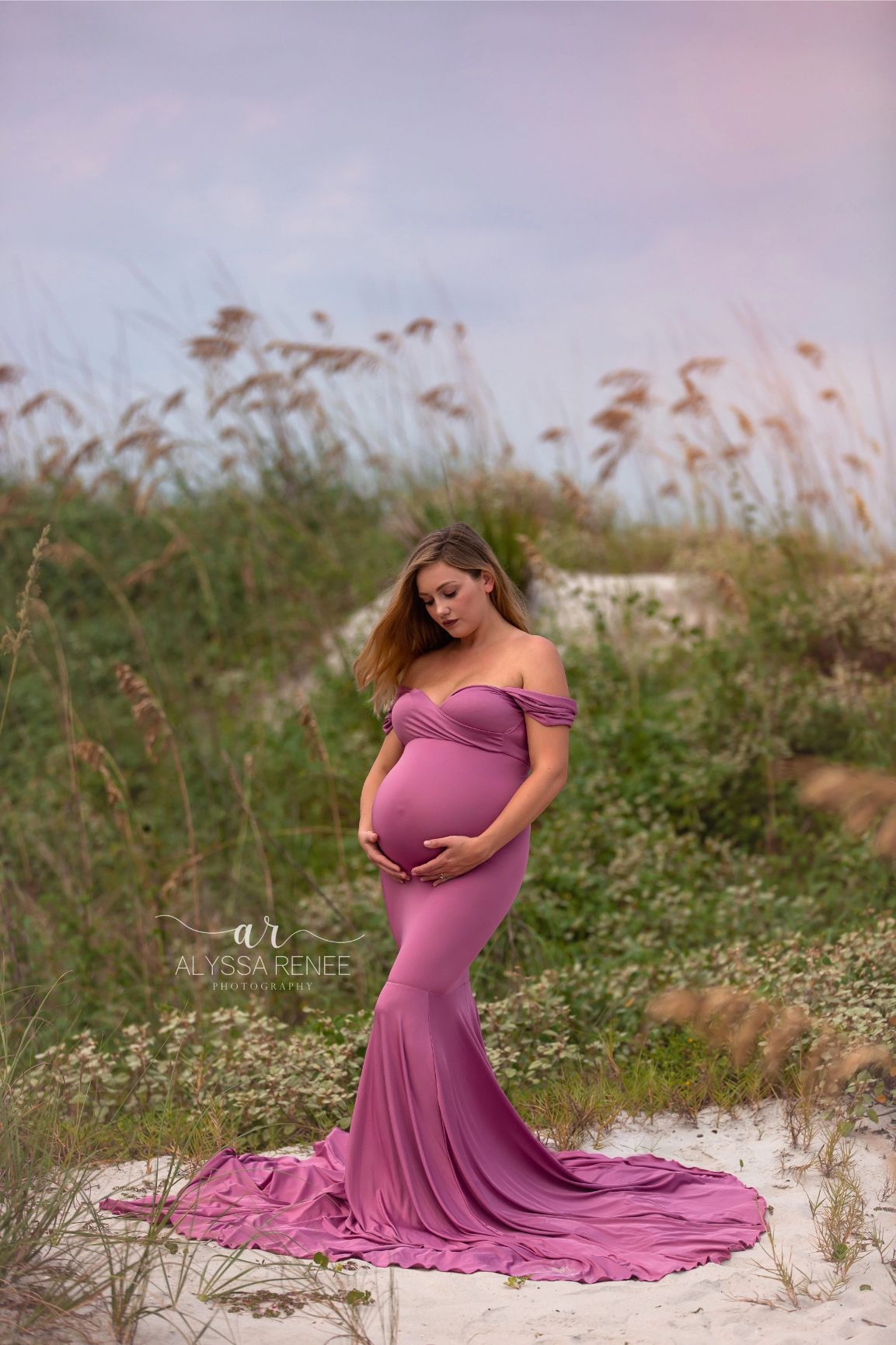 One request Grace had was she wanted to look like a Bride in some of the photos, so we also brought along a white dress from the maternity closet, and she totally ROCKED the look....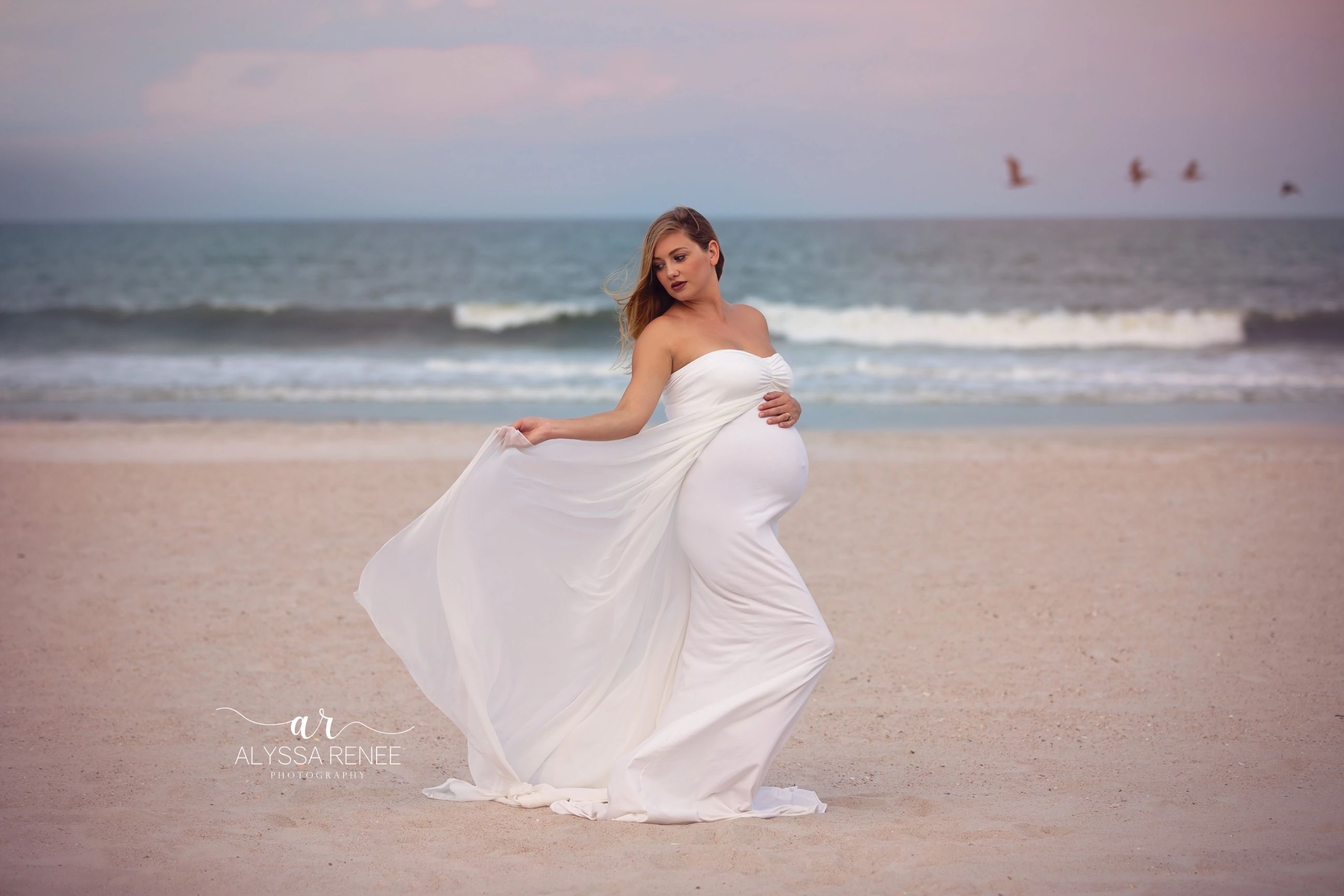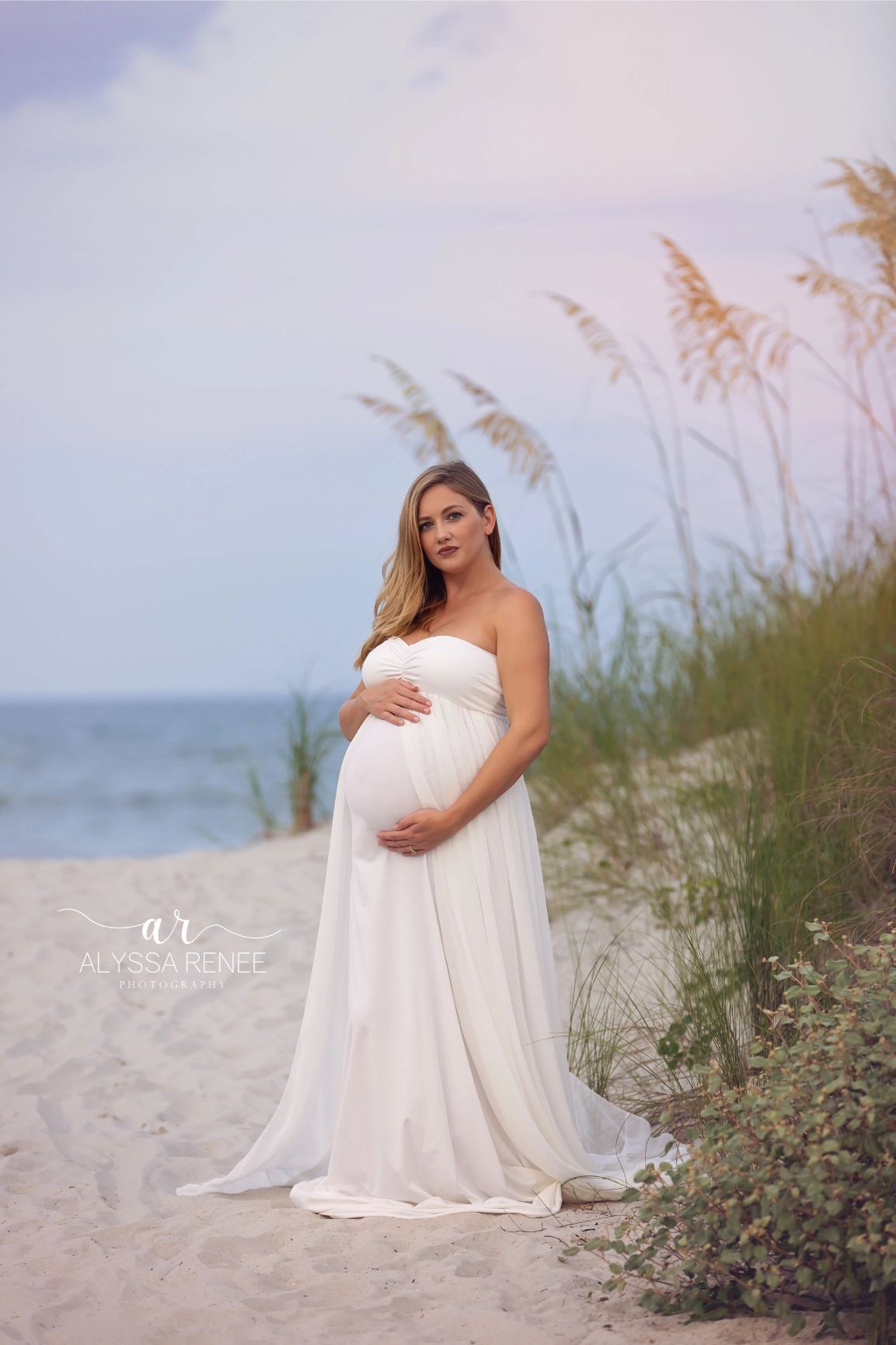 Beach bride GODDESS look ;)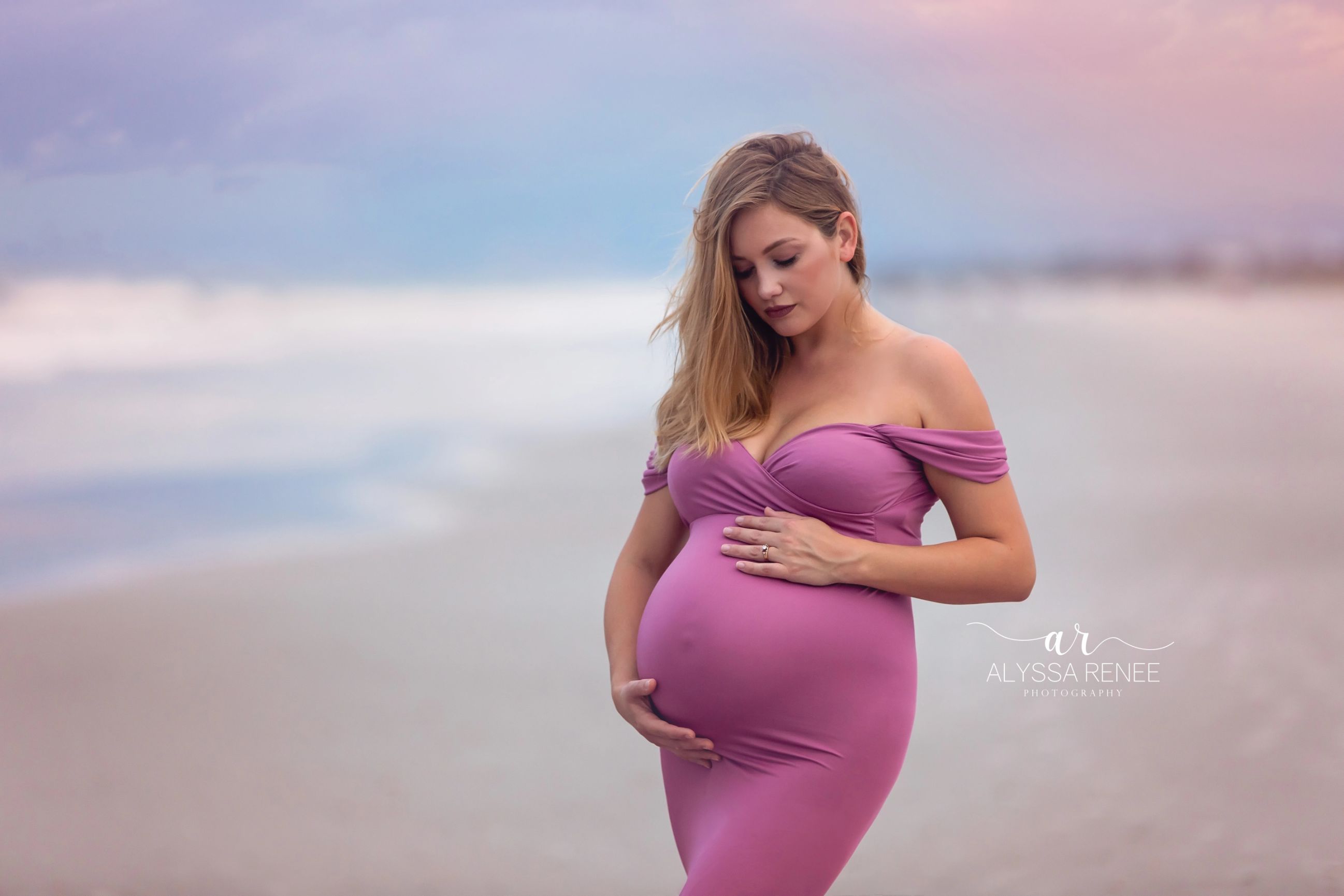 I am SOOO Excited to meet Baby Victoria, and you best bet she'll be in my studio for some Newborn photos soon!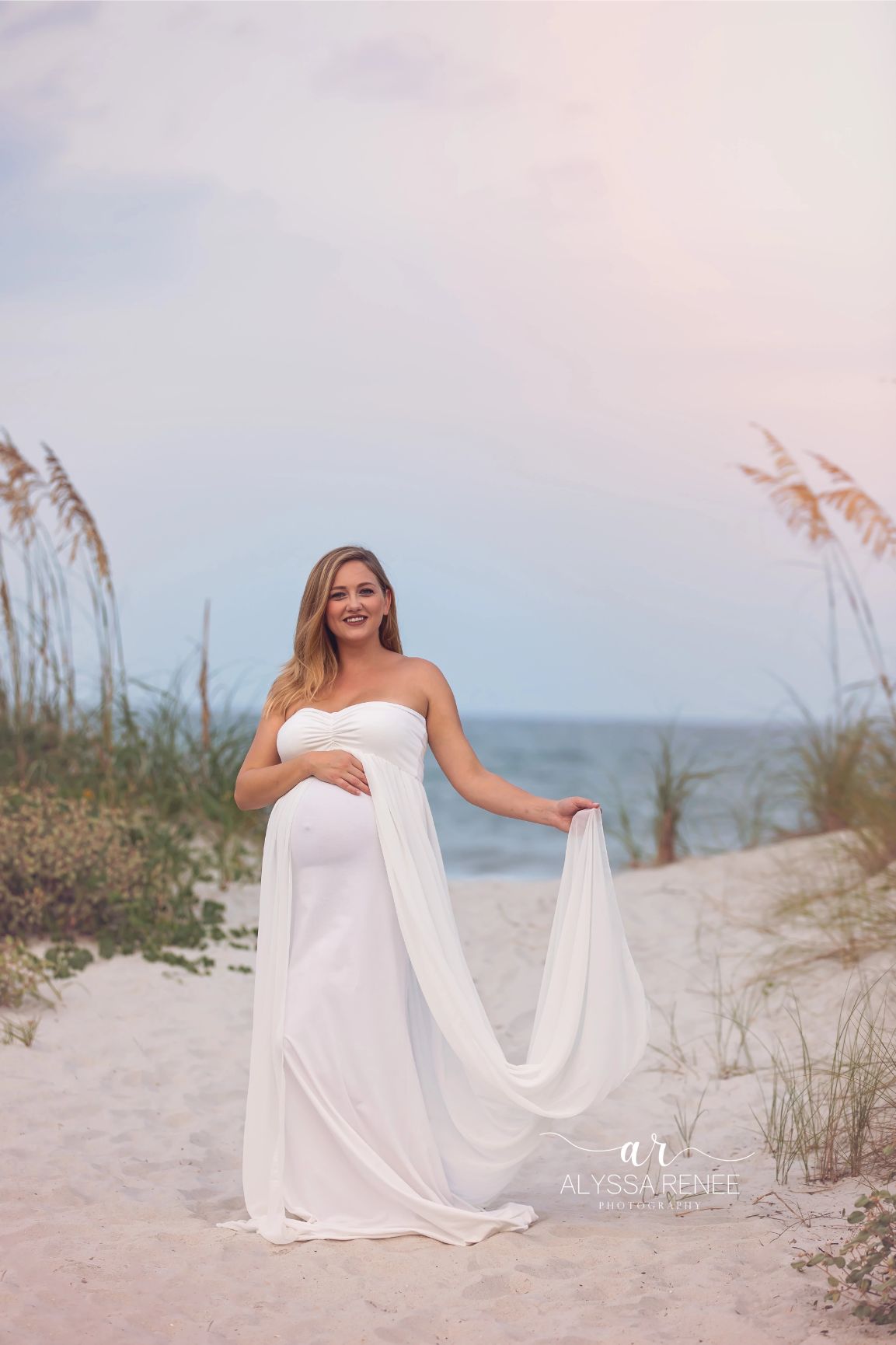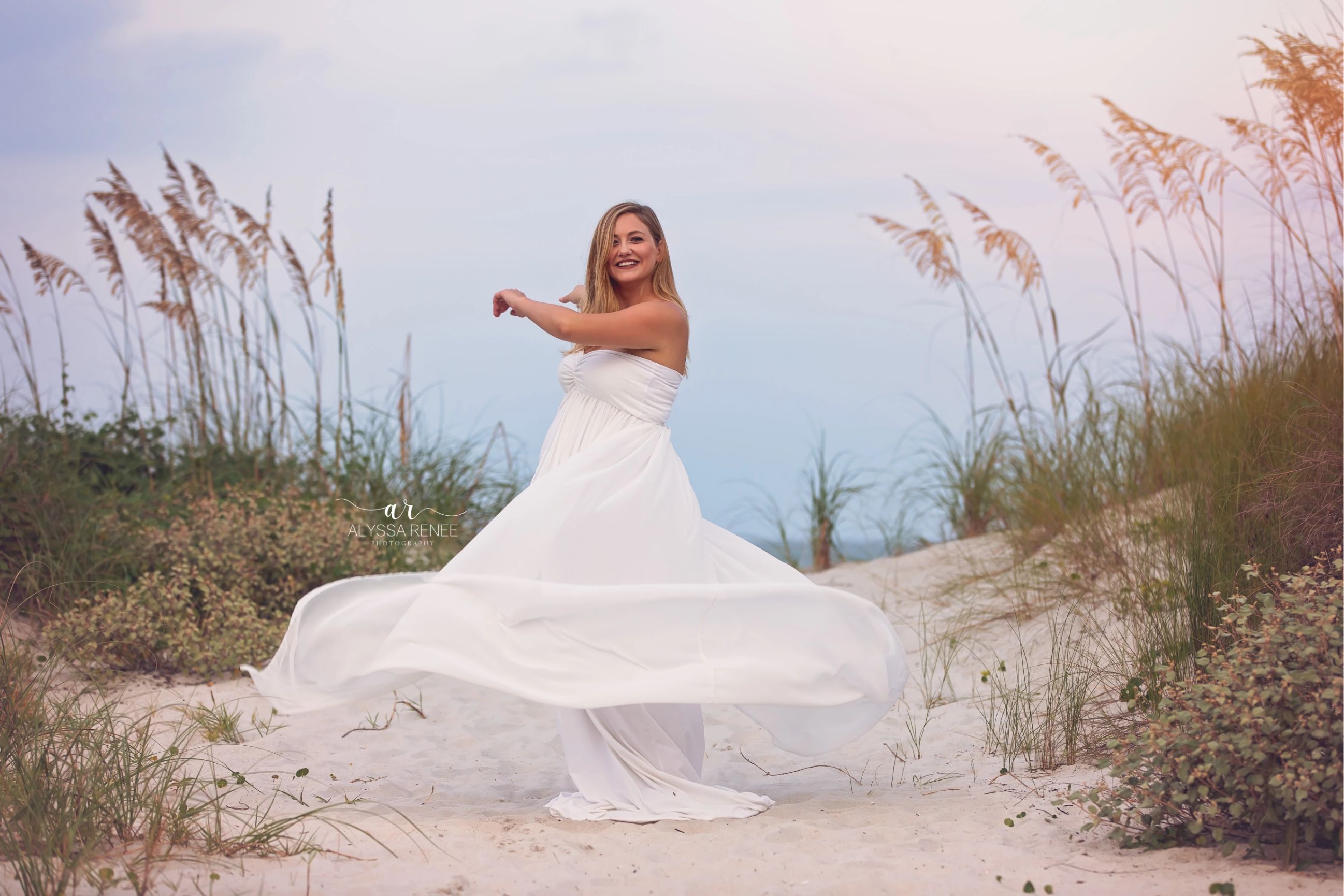 And that's a WRAP!
About the Author:
Alyssa Wasson is a portrait photographer in serving the Jacksonville, Florida metro area. With 9 years of experience in portraits, maternity, newborn, infant, children, family, and wedding photography, she has a very developed eye for how to make her subjects look amazing.
Alyssa works in the following locations:
Jacksonville, St. Augustine, Fernandina Beach, Jacksonville Beach, Orange Park, Middleburg, Green Cove Springs, Macclenny, St. Marys, Starke, St Johns, Switzerland, Ponte Vedra Beach, Gainesville, and more.